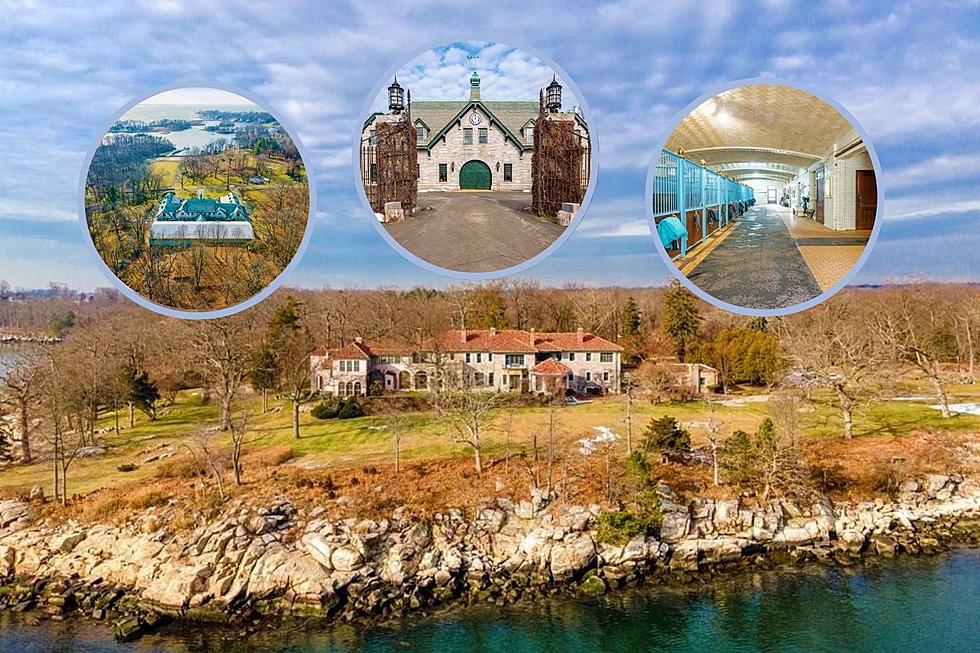 $100 Million New England Home for Sale on the East Coast's Largest Private Island
Jennifer Leahy/Douglas Elliman Connecticut
Editor's note: This article was written by a Townsquare Media Northern New England contributor and may contain the individual's views, opinions or personal experiences.
Wow!  This estate has been in the William Ziegler family since 1905.  Ziegler was a baking soda magnate who originally built this estate as a summer getaway to the country.  I knew that this home had a 50/50 shot of being in Massachusetts or Connecticut when I came across it.
And will the new owners be a family ready to pony up $100,000,000 for this Fairfield County, Connecticut address (yup, this win goes to Connecticut this time around), or will the town of Darien, pronounced Derry-Ann because we know how personal pronunciations are here in New England, try to buy part of it for public use?  I'm routing for the town, because what a fabulous greenspace to have for residents.
According to Douglas Elliman Properties agent Jennifer Leahy, this property is not only the most expensive estate for sale in New England, but it sits on the largest private island ever up for sale on the East Coast.
According to The Real Deal, prohibition-era whiskey still graces its cellar.  I mean, how incredible is that?
Jennifer says this property is definitely for the 1% of the 1%, sitting about an hour-and-a-half form New York City and two-and-a-half hours from Boston.
You enter The Great Island, as it's called, over a narrow bridge that crosses the Long Island Sound onto a pristine 60 acres with a mile of unfettered access to the Connecticut shoreline.
And yes, as I'm sure you've figured out, Darien is pricey.  It's a part of Connecticut's Gold Coast along I-95, where the median home price is a cool $1.7 million.
According to Boston Magazine, this 13,170 square foot mansion has 10 bedrooms and bathrooms.  It was first listed for sale in 2016, when the Ziegler family listed this Italian villa-style manor with a guest house, a seaside cottage, and a caretaker's cottage for $175 million.  Now, 6 years later, $75 Million has been knocked off the price.
Other conveniences with this estate include a deep-water dock that can accommodate a yacht, as well as polo grounds.
And get this: the 18-stall granite stable with indoor and outdoor riding rings was designed by architect Rafael Guastavino, whose work you can see in New York's Grand Central Station and the Cathedral of St. John the Divine, also in New York City.
There are several paddocks and riding trails around the 60 acres as well.
Sadly we cannot tour the inside, as that's reserved for those who qualify for such a purchase (in other words, the 1% of the 1%).  I wonder if those new owners will finally open the whiskey?
This $30 Million Water Front Beach House on Cape Cod is an Oasis
More From Seacoast Current