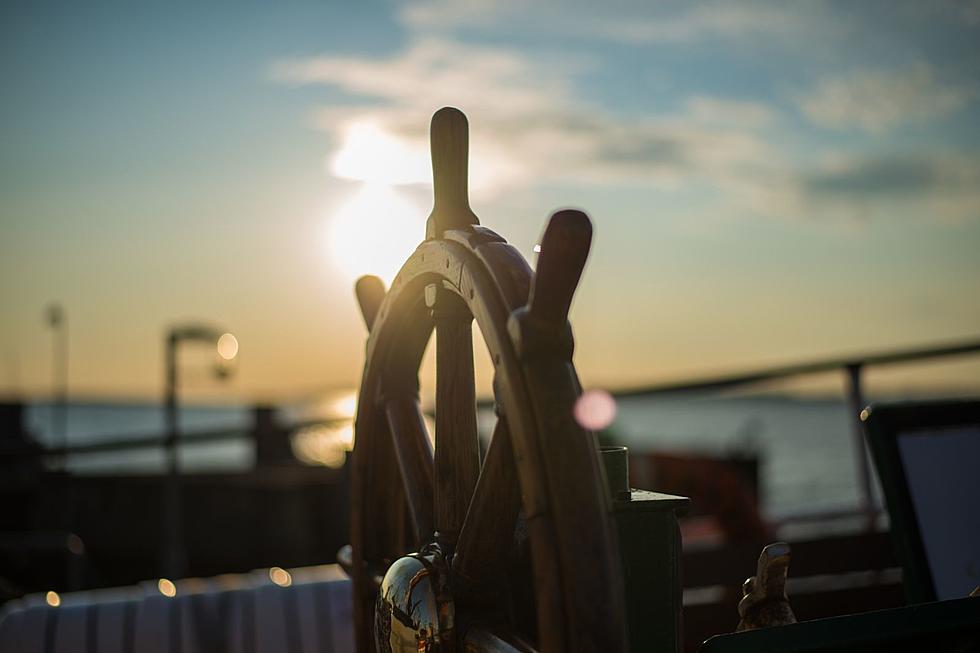 13 Superstitions of New England Fishermen and Sailors
orbtal media
Editor's note: This article was written by a Townsquare Media Northern New England contributor and may contain the individual's views, opinions, or personal experiences.
So I was watching the delightful movie Fisherman's Friends. First of all, it's super fun, cute, and based on a true story about a partying London music label executive who goes to a remote Cornish village with his buddies for a bachelor party weekend.  His boss plays a joke on him while they're out drinking that involves him having to sign a group of shanty-singing fishermen, and it turns into a legit goal for him.  Yes, he falls in love as well, but I digress.
While watching this movie I learned that the color green is considered bad luck for fishermen and sailors because it signifies land and running aground.  So, this superstition means you should never wear green, paint a boat green, or have anything with the color of green on a vessel at sea.
I'm not sure how I never knew this superstition, but it came out during one of the film's scenes.  So of course it got me thinking about what other superstitions are out there for fishermen and sailors when it comes to sailing the great blue sea for pleasure or work.
With fishing and sailing being such a huge part of the New England lifestyle, I asked a couple of my friends who sail, as well as a Maine lobsterman, if these still ring true today. All three said for the most part in some form or another, especially if you're a died in the wool mariner.  I mean, superstitions are traditional beliefs that come out of stories, folklore, tropes, myths, or legends from all over the world so they can't just end.  Whether bringing good or bad luck, they are what they are.
Now, there are so many more that I didn't include, like that once-upon-a-time-superstition that women were considered bad luck on boats, but their are plenty of links you can use to find out more in this gallery of 13 of the most popular superstitions.
13 Superstitions of New England Fisherman and Sailors
25 Classic Commercials Featuring Legendary New England Athletes
Long before Gronk was kicking field goals, athletes from the region appeared in these classic TV ads.
More From Seacoast Current