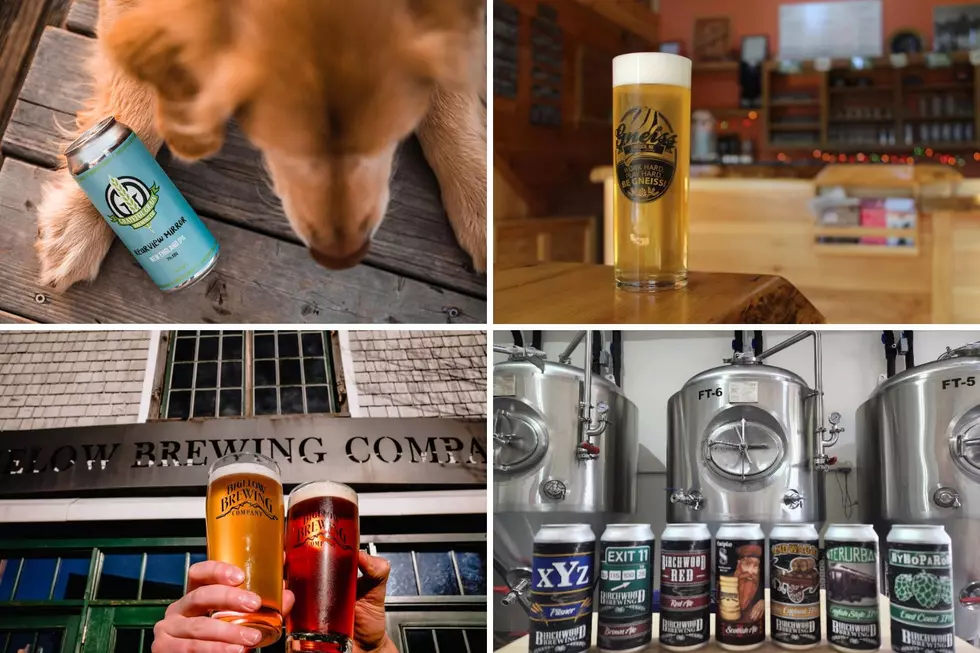 30 Under-the-Radar Breweries in Maine That You Should Try Right Now
Birchwood, Bigelow, Grateful Grain, Gneiss via Facebook: Canva
Editor's note: This article was written by a Townsquare Media Northern New England contributor and may contain the individual's views, opinions or personal experiences.
Maine Craft Beer
Maine's craft beer industry is an absolute giant.
As of this publishing, there are over 100 breweries in the state. In 2019, Maine had the second-highest brewery per capita number (9.6) in the country.
This leads to two conclusions: Mainers love beer and local businesses.
This state was built to be a craft beer oasis. The culture, tourism, and support of everything local is basically an ethos for a craft brewery hotspot. And the numbers don't lie.
With so much wonderful beer in state, I thought it would be fun to focus on one region and highlight the breweries there.
Maine's Brewery Scene
We spend massive amounts of time discussing and dissecting every little aspect about the Maine beer scene. Whether it's Portland, the surrounding area, Bar Harbor, or the Midcoast, the touristy areas of Maine are well-covered.
However, what about the rest of the state? What about the great little gems in the western foothills? Or the small craft options Downeast? There's a lot more to this state than just the ritzy coast.
Maine's Best "Under-the-Radar" Breweries
So, we put out the call for the state's best kept secrets: the under-the-radar joints that help shape a community or keeps seasonal guests coming back for more.
Now, thanks to our stations' social media, we can put some names to those establishments.
Below is a list of many of those breweries that were suggested to us. They vary in size, concept, and location. However, they are all true Maine originals.
Also, just a quick shoutout to those who refused to tell us their favorite breweries. I mean, I get it. You want them to stay under the radar. I can respect that. However, I do appreciate those who shared as well.
You can see the list below.
25 "Under-the-Radar" Maine Craft Breweries
Thanks to our great listeners we were able to compile a list of many of Maine's great "under-the-radar" craft breweries.
These great spots can be found across the state, and waiting for you to give them a try.
How many have you been to?
9 Maine Restaurants That Have Closed Since Being Featured on National Television Shows
Here's a list of nine Maine restaurants that sadly have closed down since being featured on national television shows. Hopefully the list doesn't continue to get larger.
More From Seacoast Current