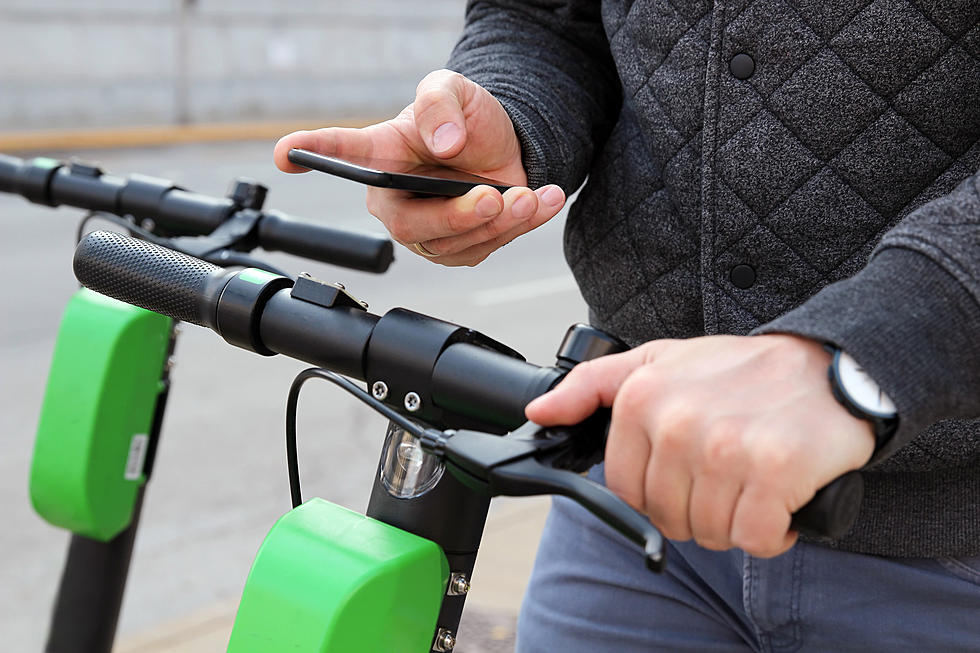 A Call for Bird's Electric Scooters and Bikes in Manchester, Dover, and Portsmouth, New Hampshire
Getty Images
Editor's note: This article was written by a Townsquare Media Northern New England contributor and may contain the individual's views, opinions, or personal experiences.
Meeting a couple from Kittery, Maine over 2,000 miles away was not the most fun, nor the most interesting part of my trip to Aruba just a few weeks ago. Instead, it was the tourists means of transportation and how a few New Hampshire cities would be a perfect home to the revolutionary way of electronic micromobility. "Micromobility" is a fancy way to say a large quantity of lightweight "vehicles" the public can rent that go less than 15mph.
E-Bikes and E-Scooters have become increasingly popular around the world due to the increased threat of carbon emissions, cost to own and keep up with a gas-guzzling vehicle, and...well, they are just a fun way to get from point A to point B.
Bird, one of the most successful micromobility companies, has electronic transportation options in over 350 cities. That is over 25 countries including Aruba, Dubai, the Netherlands, and many more. This got me thinking, why do we not have Bird's in Manchester, Dover, and Portsmouth?
This type of transportation would lower congestion in over populated areas such as the SNHU arena, downtown Dover, Market Square in Portsmouth, and so on. Cheaper than Uber and Lyft, Bird's also help local business.
"All the data points to the same conclusion: e-scooters drive consumer spending and likely provide a significant financial boon to local economies," said Assistant Professor of Marketing Daniel McCarthy, who co-authored the study along with Emory University PhD student Kyeongbin Kim, in a Bird.co article. "Obviously cities have many factors to consider when choosing to partner with Bird or others in the micromobility industry, but the economic benefit to local businesses should not be understated."
Here is how it worked for me in Aruba:
1. Download the Bird app and enter your credit/debit card info.
2. Find a "Bird" (E-Scooter). There were E-Scooters parked all over the main strips, streets, hotel areas, beach row, etc.
3. Using your app, type or scan the code on the scooter - green light means off you go!
4. Once at your stopping point, hop off and "end ride." Your card is charged $1.00 to start the ride and  $0.51 per mile.
5. You always have to take a picture of the ending/drop off point of your scooter. This includes showing that there is no damage, the scooter is not in the way of public walk ways, and the scooter is "within range."
Before arbitrarily placing scooters all over downtown Manchester and Portsmouth, the Bird company would work with local government and city officials to map out the usage area. If in range, scooters can go up to 13mph. When headed out of range, the scooters would beep and slow down until they are back within the riding zone. They even have a locking feature that prevents stealing and riding one without paying.
Aruba and New Hampshire may have some major differences; however, means of easy transportation that lowers carbon emissions and traffic congestion could be one similarity with Bird E-Scooters and E-Bikes.
25 Ways to Tell You are From New Hampshire
One Granite Stater can always sniff out another and these are some tell tale signs!
26 Celebrities Spotted in New Hampshire and Massachusetts
More From Seacoast Current