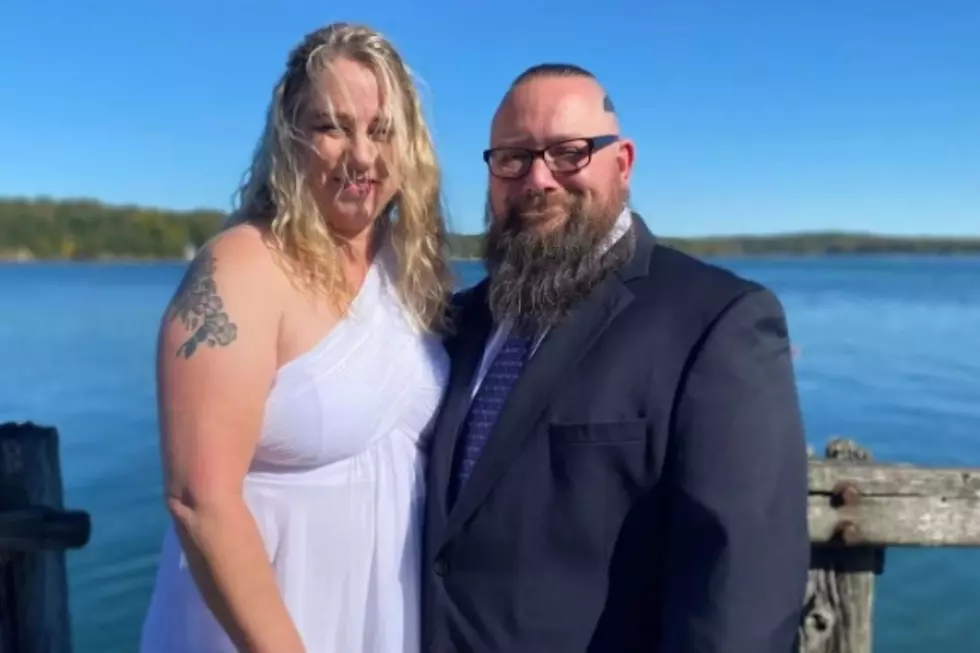 A New Hampshire Barber May Have Just Set a Brilliant New Standard for Weddings
Chad Kozdra
Editor's note: This article was written by a Townsquare Media Northern New England contributor and may contain the individual's views, opinions, or personal experiences.
It's not every day that as you're sitting in the chair at the barbershop you go to, your barber asks you to officiate his wedding. But that actually happened a couple of months ago when I walked into Route 1 Barbershop & Shave Parlour on Route 1 in Portsmouth, New Hampshire.
While the owner, Chad Kozdra, was cutting my hair, he brought up the fact that he was getting married in October. And the most random conversation followed.
Chad: "Hey, you free October 8? Want to marry us?"

Me: "You joke, but I'm actually ordained..."

Chad: "Wait, really? Do you seriously want to do it?"
I told him I'd check my schedule but if it worked out, I was totally in. It had nothing to do with the fact that he had a straight-edge razor at my neck while he was lining up my beard.
Inexpensive Wedding Idea
The wedding was this past Saturday and I was actually free to officiate it. And honestly, I have to say -- it was the most genius, simple, inexpensive (I'm assuming) wedding that I've ever been a part of.
They set it up for afternoon time in Dover, New Hampshire at the Hilton Park Pier. It's an absolutely beautiful spot that overlooks the water right near the General Sullivan Bridge and was actually where Chad and his now-wife Kendra's first date was. So it was that killer mix of sentimental but also beautiful.
The entire ceremony lasted about 10 minutes and included the most immediate and meaningful people in their lives -- their respective children from past relationships, their children's significant others, and of course the two of them. Chad was in a suit, Kendra was in a simple white dress, and everyone else was dressed in nice dresses or button-down shirts and pants.
No 5-figure wedding dress, no tux rentals that cost hundreds of dollars, no wedding hall that costs thousands to rent, and no expensive reception thrown afterward. In fact, they popped by York Beach for pictures since it was a gorgeous day out, then had dinner reservations at Sun and Surf Restaurant.
The day ended up being what every wedding day should be for a couple -- it was about them. Not about putting on some massive ceremony and reception after to please and appease everyone else. It was about them, their love, and literally joining their two respective families together.
The things that truly matter.
Congratulations, Chad and Kendra! Hope you have as much fun for the rest of your life as you did on Saturday (and the days before that), and thanks so much for letting me be part of your special day.
And leaving the straight-edge razor at home for the day.
13 Scenic Wedding Venues That Truly Capture Maine's Character
These Are the Top 15 Global First Dance Wedding Songs
Discover the top 15 first dance songs used at wedding around the world, below (as of March 2022).
More From Seacoast Current