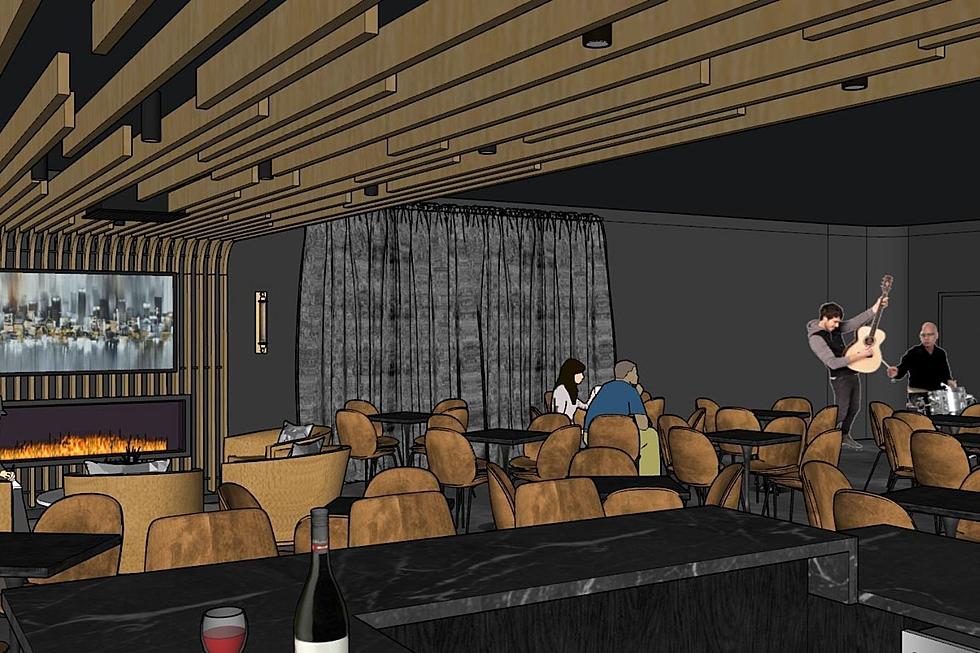 A New Nightclub Vibe is Coming to Portsmouth, New Hampshire This Summer
The Chamber Collaborative of Greater Portsmouth
Editor's note: This article was written by a Townsquare Media Northern New England contributor and may contain the individual's views, opinions or personal experiences.
Did you ever go to the The Loft, a separate venue under the umbrella of The Music Hall theatre in downtown Portsmouth, New Hampshire?  Well get ready for something new opening this summer, according to The Music Hall's Executive Director, Tina Sawtelle.
The Loft has been shuttered since March, 2020 according to Tina, but is now being renovated. The new The Music Hall Lounge should be fully open in July of this year.
Another cheers to 2022 and opening up from this pandemic.
Downtown Portsmouth, New Hampshire's historical buildings, filled with restaurants, retail, and the arts community, is one of the Seacoast's most dynamic areas. It's time for The Music Hall, an 895 seat theatre built in 1878, to modernize its smaller venue right along Congress Street.
Tina says it's an exciting new venue that will offer a nightclub vibe with flexible seating options, bar and food service, and an open concept that will appeal to a diverse audience.
Over the years we have heard from our patrons that they want a dynamic, comfortable space that allows for more social interaction among our guests and between the performing artists and audience.  This renovation will enable us to attract and accommodate emerging artists, local talent, comedians, authors, and more. And it will also greatly improve our rental capability
Get this: we'll be able to see inside of this 100-seat venue from Congress Street.  I mean, how innovative and cool is that to see the action as we stroll by staring at the cool kids, or staring out at those wishing they were sipping cocktails with us and listening to live music?
Local architect Rob Harbeson with Market Street Architects says the big difference you and I will notice is the versatility of the space.
The Music Hall Lounge will have a modern, mercantile feel to it with updated lighting and audiovisual equipment, in addition to many warm elements throughout the theater, including wood features, a fireplace, a variety of seating options, and big pops of color to create a real cabaret feel
Here's a bit of history for you in case you're unfamiliar.
The original Music Hall was built in1878 as a Vaudeville theater according to its website, and has been a non-profit since 1987. This historic Victorian theatre is the oldest in New Hampshire, and the organization also converted a former retail space on Congress Street into a small black box theater called The Loft.  Now, that second conversion will soon become The Music Hall Lounge.
Another reason to be excited for 2022.
The Ultimate Party Beach House in Hampton Beach New Hampshire
The Seven Modern Wonders of New Hampshire
More From Seacoast Current