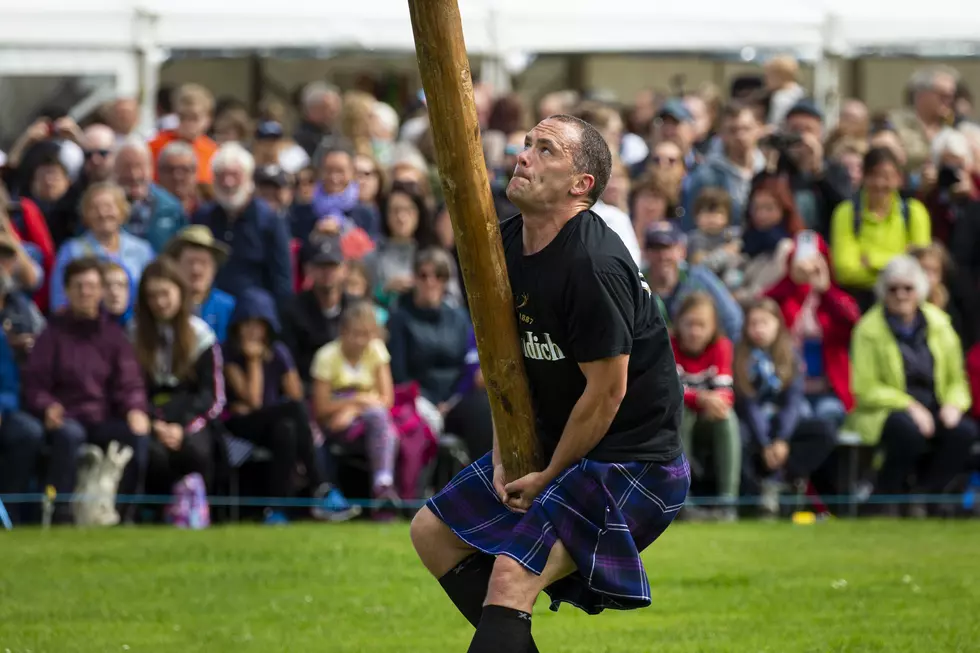 An Awesome NH Festival Makes A Return This Fall: The Highland Games
Getty Images
Editor's note: This article was written by a Townsquare Media Northern New England radio personality and may contain the individual's views, opinions or personal experiences.
---
Another awesome NH event returns! The 46th Annual Highland Games will be back at Loon Mountain this Fall, but tickets are limited. So don't dilly dally lad!
The Highland Games are a traditional festival that dates back hundreds of years to it's native land of Scotland and includes many challenging and bizarre feats of strength.
The New Hampshire version has been held up at Loon Mountain for the past 45 years EXCEPT for last year of course.
According to this WMUR-TV report, they are back!
September 17th-19th
Due to safety protocols involving crowd capacity, the tickets are limited this year to only 4,000 daily attendees.
When you peruse their official website, you'll see that tickets will not officially be for sale until June and you WILL NOT be able to buy your tickets the day of.
I'd suggest joining their newsletter so you won't miss out on the exact second that tickets are available for purchase.
Many of these events are held outside, so I have to think the safety aspect will be helped considerably by the windy conditions of a 3,000 foot mountain, Mother Nature should provide a good bit of natural air movement.
That being said, I'm glad they're taking the protocols seriously.
With bagpipe music, dancing, professional sheep herding, caber tossing, stone putting and delicious beverages what more could you ask for?
Haggis, that's what.
The Scottish dish of suet, oatmeal, sheep innards and the finest herbs and spices, traditionally boiled in a bag that consists of something that I'll leave unmentioned due to those faint of heart.
It should be a whole lot of fun at Loon Mountain this September!
LOOK: Here are the best small towns to live in across America
People from NH Show Off Their Monster Fish Catches
More From Seacoast Current