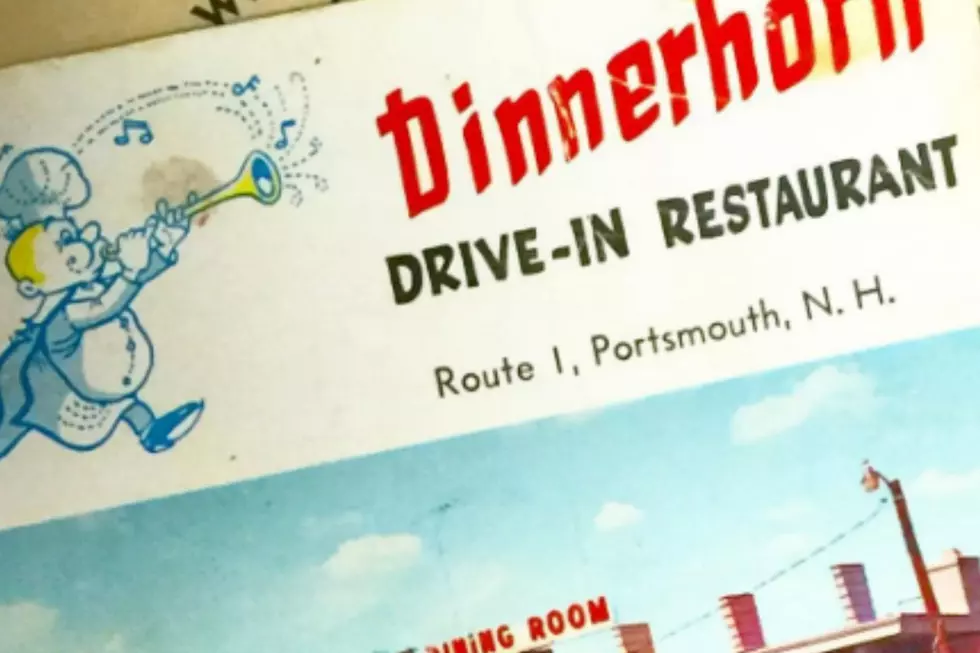 Anonymous Patron at Dinnerhorn in Portsmouth, NH, Celebrates With 85-Year-Old
Dinnerhorn Restaurant via Facebook
Editor's note: This article was written by a Townsquare Media Northern New England contributor and may contain the individual's views, opinions or personal experiences.
Life is full of surprises, but none more shocking to a man celebrating his 85th birthday in Portsmouth recently.
This story is from a Facebook post which lit up social media based on the kindness of another human being to an unknown older man celebrating his birthday with his family.
It all went down at the legendary Portsmouth restaurant, The Dinnerhorn Restaurant on Lafayette Road.
Natalie K and the family brought dear old Dad to the eating establishment, which was his favorite for decades.  Of course he ordered his favorite meal, a Lobster Pie.  Oh, and the Caesar salad had to include extra anchovies, according to the Facebook post on Seacoast Eats.
Dad celebrated his 85th birthday complete with a cake and not only his family, but the entire restaurant, including staff and other patrons, joining in song with "Happy Birthday to You" loud and proud.
According to Dinnerhorn.com, the restaurant started as a drive in in 1960.  Then in 1965, the dining room was added.  It quickly became a popular Portsmouth spot, so in 1968 the Bratskellar was created from the patio area.  The Kamakas Family has owned and operated the Dinnerhorn and Bratskellar since its beginning in 1960, which gives it the distinction of being the oldest family-run restaurant in Portsmouth, New Hampshire.
So what happened at the end of dinner with the gent celebrating his 85 years?
When he tried to pay for the bill, he was surprised to find out an anonymous customer paid for the family dinner, including his Lobster Pie.  The server told him "Happy Birthday" from an anonymous patron, and the man was flabbergasted, exclaiming "but no one knows me here!" according to the Facebook post  So to the stranger who made this man's 85th birthday a night to remember, thank you for paying it forward.
These 20 Kid-Friendly Restaurants in New Hampshire Are Perfect for a Family Meal Out
Top 10 Roast Beef Sandwiches in Maine, Massachusetts, and New Hampshire
Using the three way grading scale, see the top 10 roast beef sandwiches along the seacoast of Maine, Massachusetts, and New Hampshire.
More From Seacoast Current