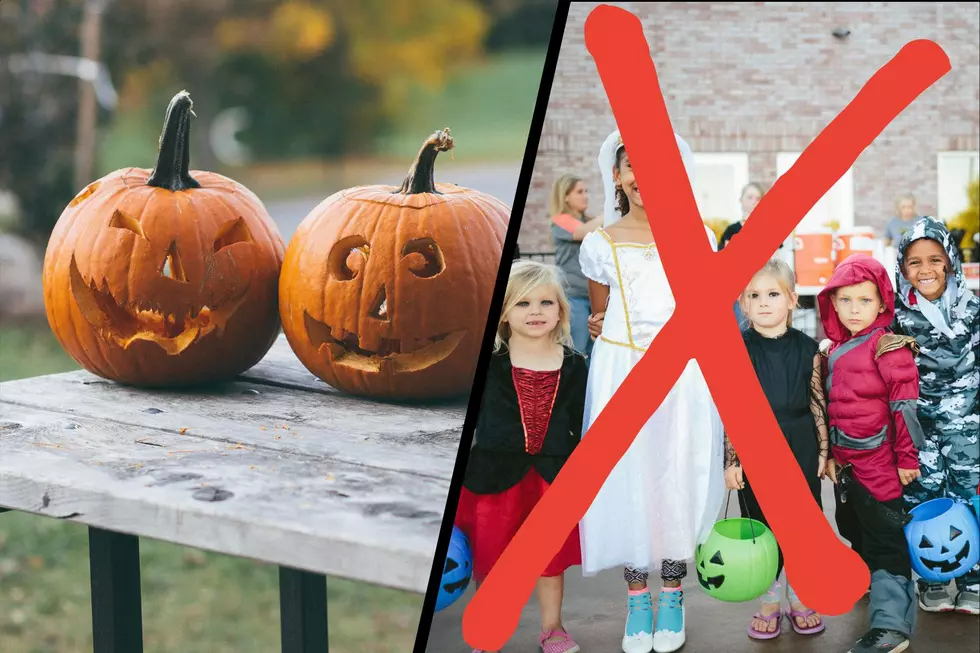 Are Maine Schools Canceling Halloween This Year?
Bekir Donmez / Conner Baker
Editor's note: This article was written by a Townsquare Media Northern New England contributor and may contain the individual's views, opinions, or personal experiences.
Simple answer: no. Hell no.
Schools Are Canceling Halloween
I was shocked to scroll through whatever social media platform I was on and come across a headline that talked about schools canceling Halloween. I still remember being in Kindergarten back in the day dressed up as The Scarecrow from The Wizard of Oz and lining up with the rest of the school for a parade for all of our parents.
Even throughout the years going through grade school, middle school, high school, even college -- there were some years the specific classroom I was in would have a party and other years where we wouldn't. Some years where I would dress up for Halloween and other years I wouldn't.
But cancel Halloween altogether? What?
"So next, people are going to be offended by pumpkins?"
In a recent story run by ABC News, schools are leaning on the fact that Halloween can be "excluding" for some students as well as it being a "safety concern."
The "safety concern" for some schools is stemmed from acts of violence that have occurred at select schools, generally involving a shooting, one in a parking lot of a school and the other at a school football game. And I understand being concerned for students' safety, and maybe I'm speaking out of turn since I'm not a parent, but what does one have to do with the other?
Something happens at a football game, so you're going to cancel Halloween? I'd expect the school to cancel the entire football season (and that's not the right answer at all, by the way) following something like that -- but Halloween? HUH?
The other reason schools are ditching Halloween celebrations, again, is the exclusion factor. Schools are using the defense of how not every student celebrates Halloween for whatever reason -- personal beliefs, religion, whatever. And because of that, while some students were celebrating Halloween, others were relegated to the library.
Fair enough.
But I remember being in first grade with a classmate named Jordan who was Jewish. So, while a majority of us celebrated Christmas one day, Jordan hung out in class and just didn't participate. Because he didn't celebrate the holiday obviously.
But you know what else we did?
Took a day to celebrate Hanukkah. We made latkes and applesauce in class. We spun the dreidel. Basically, in return for allowing us to celebrate a holiday he couldn't celebrate, we gave Jordan an entire celebration just for him, basically.
We focused on inclusion and not exclusion. But that's the difference between growing up years ago and growing up now.
Everyone is so quick to cancel. So quick to say "no." So quick to find an issue with something. So quick to find offense with something.
Instead of pumping the brakes for a second and figuring out a way to make everyone feel included, not just canceling everything so everyone ends up being excluded by default.
That day we celebrated Hanukkah for Jordan happened 31 years ago for me. 31 years ago. And I still remember it clear as day. Why? Because I was exposed to something new and a whole new culture.
But Heaven forbid we actually try that in 2022. (Insert your "OK, boomer" here.)
Adam Sandler-Inspired Halloween Costumes
From SNL to the big screen, these Sandler-inspired looks will make your Halloween so very happy.
Get Your Halloween on With This Ultimate New England Spooky Playlist
More From Seacoast Current