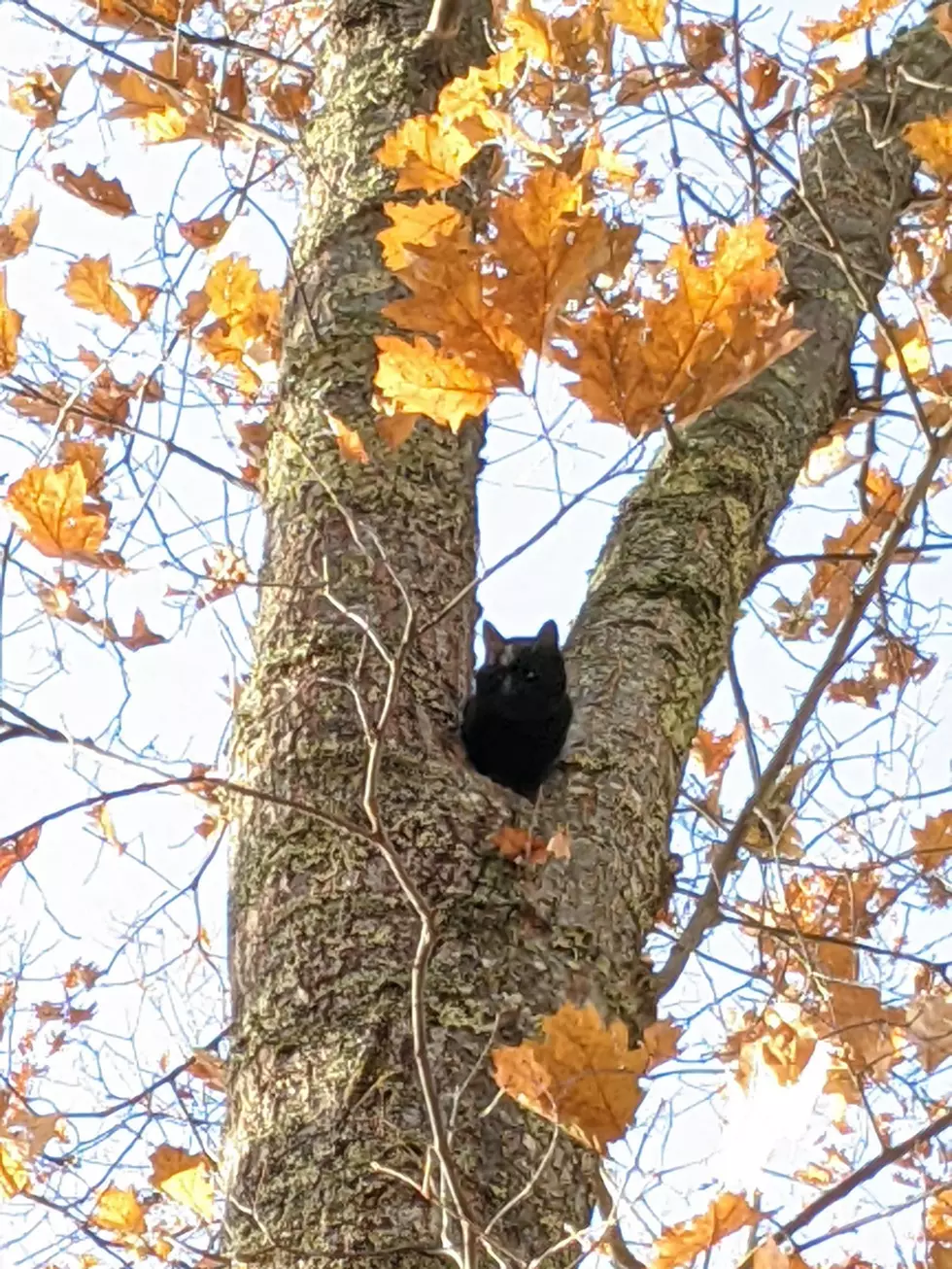 Barrington Cat Rescued From Tree By Helpful Arborist
Stephanie Clark
Stephanie Clark, of Barrington, created a Facebook post on the (Un)Official City of Dover, NH page that gave me such happiness and joy as a cat lover. Stephanie has a beloved cat, Teddy Roosevelt, who just happens to be an all-black cat.  (Appropriate for Friday the 13th!) 
Teddy, as Stephanie calls him, is a rascal. He got outside and ran up a tree, as cats will do from time to time.

Enter your number to get our free mobile app
Stephanie, being a good cat mom, called around to see if she could get help getting her cat out of the tree and got nowhere. One place said they would come out, but they would charge her $1,000 for retrieval.
Then she called Restoration Tree Service. Jason said they would be right over to help and wouldn't charge anything! Josh came over from the tree service, climbed up, put Teddy in a backpack (with his head poking out) and climbed down the tree. Stephanie was very grateful and said she did pay them.
"He is (a) much loved kitty we are so happy to have home although he keeps eyeballing the sliding door," Stephanie said when reached for comment.
P.S.: Teddy has a brother Boomer. Boomer knows who's boss, by the look of things.
Teddy also has another pal, Ollie, whom he tolerates.
12 of the Best Breweries in NH Decided by Granite Staters
More From Seacoast Current