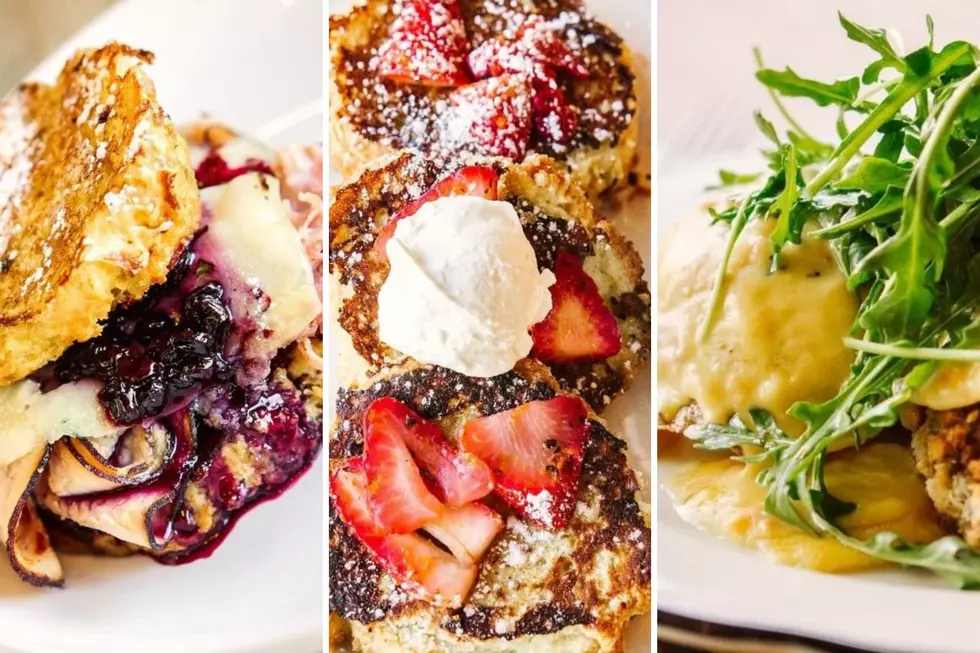 Best Creative New Hampshire Brunch With Beautiful Biscuits and Bottomless Mimosas
The Sassy Biscuit Instagram
Editor's note: This article was written by a Townsquare Media Northern New England contributor and may contain the individual's views, opinions, or personal experiences.
No matter how much you want to sleep in on a weekend, when you hear someone say 'let's do brunch' it's like an automatic caffeine jolt to jump out of bed, assemble all of team brunch, and head out to your favorite place or closest place or a new place.  Who cares, it's brunch, right?
Well, true brunch aficionados often long for that new place to sample something creative to expand their brunch experience and since I found one I'd like to share it with you.
It's called The Sassy Biscuit and it only has two locations in the country, one being in downtown Dover, New Hampshire where you may just have to wait a few minutes for a table during weekend brunches.  Of course brunch is served every day with those big, beautiful biscuits and bottomless mimosas so you do you if you have a weekday off work.
Okay here's why this mouthwatering brunch will make your taste buds dance and do a little jig.  And the inside is just as charming and fun as the food.
The biscuits are dropped not rolled which is really about how you make them and, according to Serious Eats, means more butter, a crusty, irregular outside, while delectably tender and soft on the inside.  Serious Easts says that makes them a perfect sponge for sausage gravy, sauces, and fruits and at The Sassy Biscuit they're part of basically everything.
You have your choice of four different homemade waffle biscuits drizzled with anything from cookie butter and Chantilly cream to fried chicken and apply cider gravy.  There's also French toast biscuits, and you can even buy the biscuits alone with rotating flavors like ham and cheese or spinach.
Now let's talk about the The Sassy Biscuit's version of eggs benedict, my most favorite.  Those eggs nestled on those mouthwatering biscuits are draped with shaved ham, dripping in caramelized ;pineapple hollandaise sauce.  You can also enjoy a specialized biscuits and gravy, or choose from four biscuit sammies.  I love the one with garlic aioli, arugula, and eggs, or blackberry jam and applewood smoked ham or house-smoked, thick cut, cured bacon where just two slices fill you up exploding with flavor.
Now, about those bottomless mimosas where you can find anywhere from four to unique mimosa cocktails including the house mango.
Click here for the full menu that includes porridge, pancakes, and other egg delights as well where various specialty lattes both hot and cold grace the menu, too.
LOOK: Here are 50 of your favorite retail chains that no longer exist
Are you ready to see the top 50 major retailers that no longer exist? Keep reading to see if your favorites made
the list
.
$25M Mediterranean Massachusetts Mansion With 2 Pools, Life-Sized Chess, Rooftop Terrace is Mind-Blowing Beauty
More From Seacoast Current