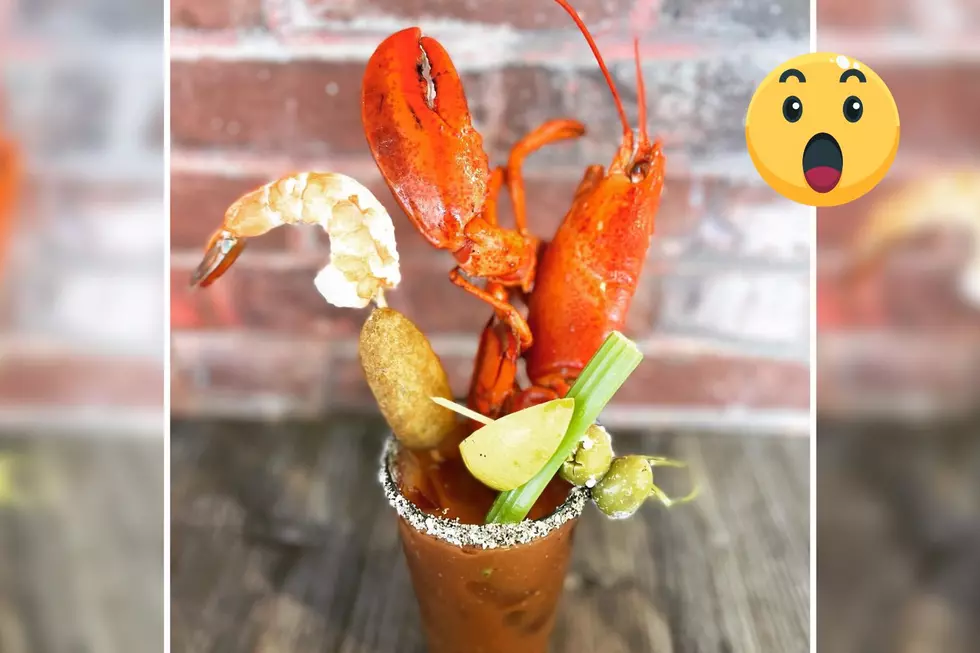 Bloody Mary in Newburyport, MA, is Garnished With a Full Lobster
Sea Level Newburyport via Facebook, Canva
Editor's note: This article was written by a Townsquare Media Northern New England contributor and may contain the individual's views, opinions or personal experiences.
A Bloody Mary is so much more than tomato juice, horse radish, and vodka these days. If you can dream it, you can put it in your bloody! It almost seems like restaurants are in a battle with each other to see who can concoct the most insane Bloody.
I have been on a quest for many moons to find the best, most extravagant Bloody in New Hampshire.
A few months ago I found the Loaded Bloody Mary at The Tumbledown Farm to Fork. It has a hard boiled egg, pepperoncini, bacon, shrimp, a slider, sausage link, and more. If you have one of these, who needs an entrée?
Just when I thought I had seen it all, a friend of mine sent me a picture of this Bloody from Sea Level in Newburyport:
Have you tried this creation? Did it go down smooth?
Okay, now that we covered who has the best Bloody, let's talk about the best beer...
12 of the Best Breweries in NH Decided by Granite Staters
Best 14 Mexican Restaurants on the Seacoast Picked by Granite Staters
More From Seacoast Current