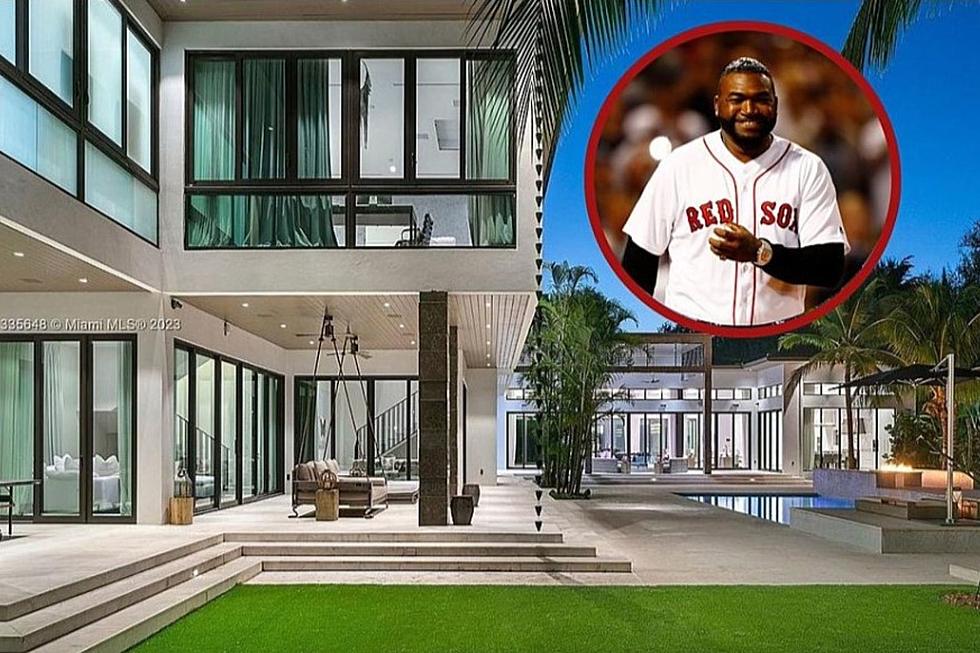 Boston Red Sox Fan Buys David Ortiz's Home for a Record-Breaking Price
Michael Martinez One Sotheby's International/Getty Images
Well, you have to love that a Boston Red Sox fan bought our beloved Big Papi's suburban Miami, Florida, home at a record price.  Talk about living a dream with a multi-million dollar price tag.
According to Mansion Global, his home in Pinecrest sold for $10.55 million, down from its listing price of $12.5 million.  That's a record for Pinecrest.  Leave it to Big Papi to set records. The five-bedroom, roughly 10,200-square-foot home at 9505 SW 63rd Street was listed by Michael Martinez with One Sotheby's International, and according to Mansion Global, the buyer is now moving from Boston for his or her sunny south Florida home.
To absolutely no one's surprise, Big Papi has class, even when it comes to his home.  Wait until you see this stunner that is perfect for entertaining, especially outside. It's most definitely fit for a Fenway favorite rock star slugger and first baseman like #34 David "Big Papi" Ortiz, who played 13 seasons with Boston before retiring in 2016.
The photos say it all, as it's a totally modern, stylish, elegant mansion in a tropical paradise. It sits on more than an acre of privacy with manicured lawns and gardens, along with multiple water features like an incredible swimming pool, creating a complete outdoor oasis. It also has an elevator, maid's chambers, three fire pits, three-car garage, a movie theater, and of course, a sports bar room.  The kitchen is high-end all the way around, with a walk-in pantry.  The entire home is surround sound (because of course it is) with state-of-the-art video as well.  Oh, and remember that three-car garage I told you about?  There's room for lifts if you need to fit more cars.
Beloved Boston Red Sox Star David Ortiz Selling His Multi-Million Dollar Mansion
The Worst Netflix Blockbusters
On many occasions, Netflix has tried to make their own big-budget movies in an attempt to compete with theatrical tentpoles. The ten movies below were ... not their strongest efforts.
More From Seacoast Current