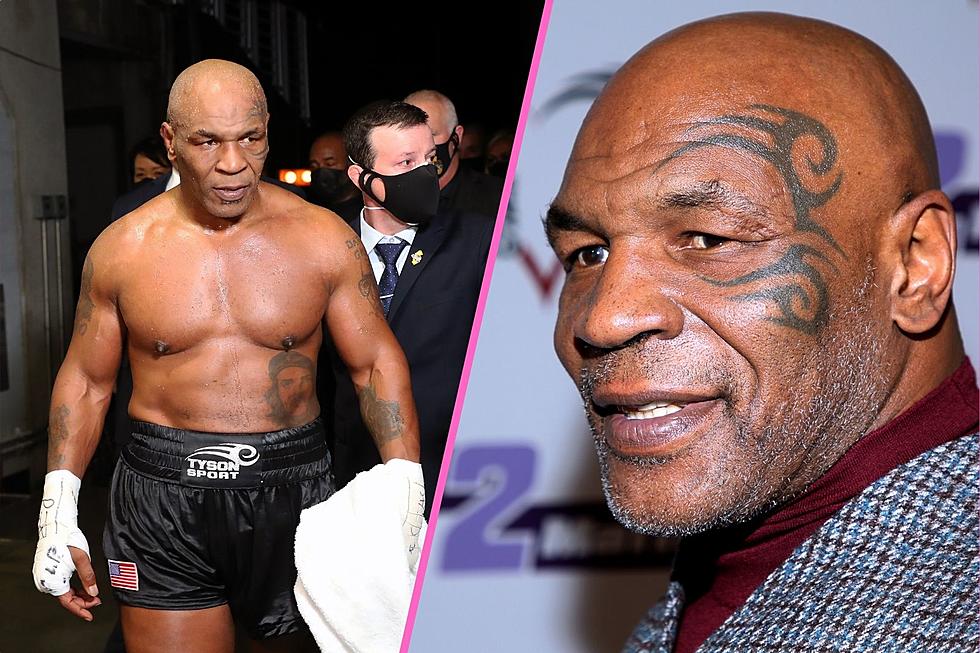 Boxing Legend Mike Tyson Will Be in New England Tomorrow for Boxing Championships
Getty Images
Editor's note: This article was written by a Townsquare Media Northern New England contributor and may contain the individual's views, opinions or personal experiences.
New England Boxing Championships
It's a massive night for New England tomorrow as the 75th annual New England Boxing Championships go down at the Lowell Memorial Auditorium in Lowell, Massachusetts at 7p. Not only is it a big event overall since the 75th New England Golden Gloves finals will be thrown down, but according to CentralMaine.com, two Mainers will fight for Novice titles, as well.
Portland Boxing Club will be represented at the New England Boxing Championships
CentralMaine.com is reporting that two fighters out of Portland Boxing Club will be trying to snag championship titles, as Auburn's Ilyas Bashir will attempt to take down Southbridge, Massachusetts fighter Josue Maisonet for the 139-pound Novice title. Later in the night, Cheverus High alum Zordan Holman will go toe-to-toe with Boston's Gilbert Kabamba, the current Central New England champion for the 203-plus pound division Novice title.
But those aren't even the biggest parts of tomorrow's Championship day, either.
Mike Tyson will be at the New England Boxing Championships
Those in attendance at the fights tomorrow, especially the actual fighters themselves, are in for a bonus treat, as former World Heavyweight Champion and boxing legend Mike Tyson will be appearing in Lowell at the event. And it'll be a homecoming of sorts for "Iron" Mike, because almost 40 years ago, he actually won the New England Golden Gloves.
A bit illegally, though?
Mike Tyson wasn't a New England resident when he won
According to The Lowell Sun, back in 1983, Mike Tyson captured one of his many championships when he became the New England Golden Gloves Champion after knocking out Jim Bisson in the semifinal round in just 42 seconds. There was technically no final round, as Mike's would-be opponent, Jim Rayborn, forfeited the fight due to a knee injury.
Here's the interesting catch, though. Although he was entered in the tournament and completely annihilated everyone that was put across the ring from him, Mike was actually a New York resident at the time. And you don't have to be a geography buff to know that New York is not part of New England.
But, then again, who is going to walk up to Mike Tyson and tell him that?
Just don't try to steal his tiger while he's in New England -- it probably won't end well for you.
If you want to get into the New England Boxing Championships tomorrow night, move fast because the event is almost fully sold out! Tickets (as of this writing) are available on the Lowell Memorial Auditorium website.
Boxing not your thing? Check out these events happening all over Maine this month
What's going on in Maine in March? Don't miss out on these events happening around the state!
New Englanders Reveal 19 Things That Should Be on Your New England Bucket List
More From Seacoast Current