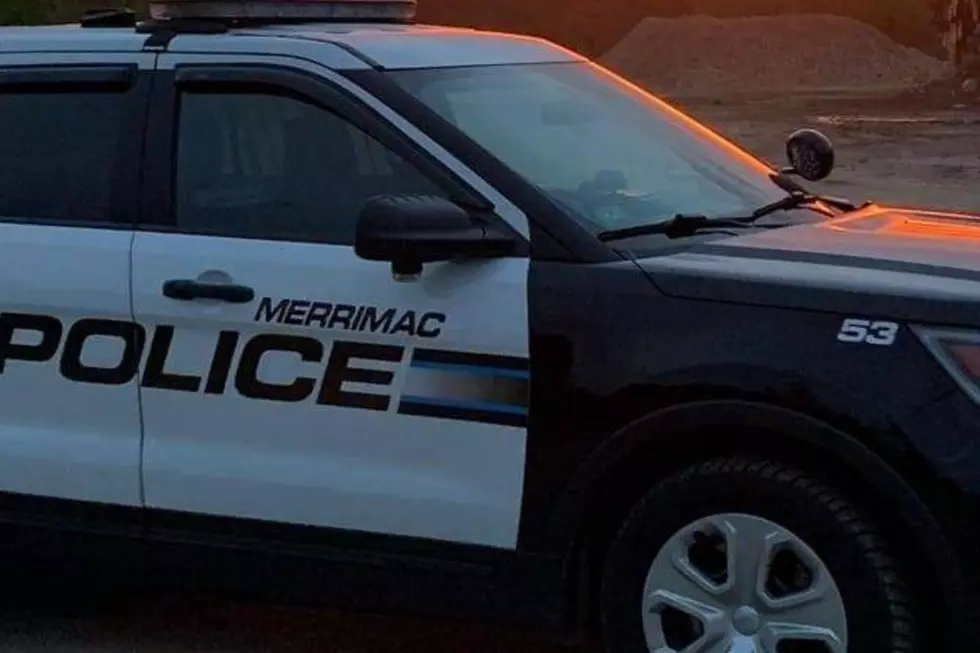 'Brave Woman': 74-Year-Old Merrimac Woman Fled Attacker
Merrimac Police vehicle (Merrimac Police)
Despite going through the horrifying experience of being raped and escaping her own house naked, a 74-year-old woman took note of details during the assault that led to her assailant's arrest and confession.
William Raia, 51, of Merrimac admitted to entering the woman's home on Hillside Avenue around 11:10 p.m. on July 2, 2021, standing over her, and attacking her repeatedly, according to Essex Assistant District Attorney Kate MacDougall. He was sentenced to 22 years in Massachusetts State Prison and three months of probation on Monday.
According to evidence MacDougall was preparing to use in a trial, Raia had been watching his victim and became familiar with her routine.
During his assault on the woman, he smoked a cigarette and drank a beer, according to MacDougall. When his back was turned, the woman ran to a neighbors house in the pouring rain, wearing no clothes.
Investigators later located the beer can and a cigarette butt, and the Massachusetts State Police crime lab was able to match them to evidence in the woman's rape kit. The DNA on a second cigarette butt from Raia matched the DNA that had already been analyzed.
"Were it not for the victim's presence of mind and courage, this would have been a homicide. This was a made-for-TV horrifying attack in the night. The victim not only was able to escape, saving her life, but she also was able to direct law enforcement to key evidence that aided in identifying her attacker," MacDougall said in a statement.
Raia pleaded guilty to aggravated kidnapping, armed assault in a dwelling, three counts of aggravated rape, assault to rape, strangulation, two counts assault & battery with a dangerous weapon on a person over 60, assault & battery on a person over 60, causing injury, and breaking and entering in the nighttime causing fear.
"This outcome cannot restore the peace of mind that the defendant so callously took from this brave woman," Essex County District Attorney Jonathan Blodgett said. "I am hopeful that not having to endure a trial and the resolution of the case, will provide her with some peace."
Contact reporter Dan Alexander at Dan.Alexander@townsquaremedia.com or via Twitter @DanAlexanderNH
Look at Maine's 10 Longest Rivers
Maine is an outdoor wonderland, mainly due to its incredible terrain. One of those treasures is Maine's vast river system. In fact, its one of the more impressive ones in the country.
According to WorldAtlas.com
, Maine has one of the largest systems in the United States, with the top 10 rivers all being over 75 miles.
Here is that list, which includes many nationally-known rivers.
More From Seacoast Current