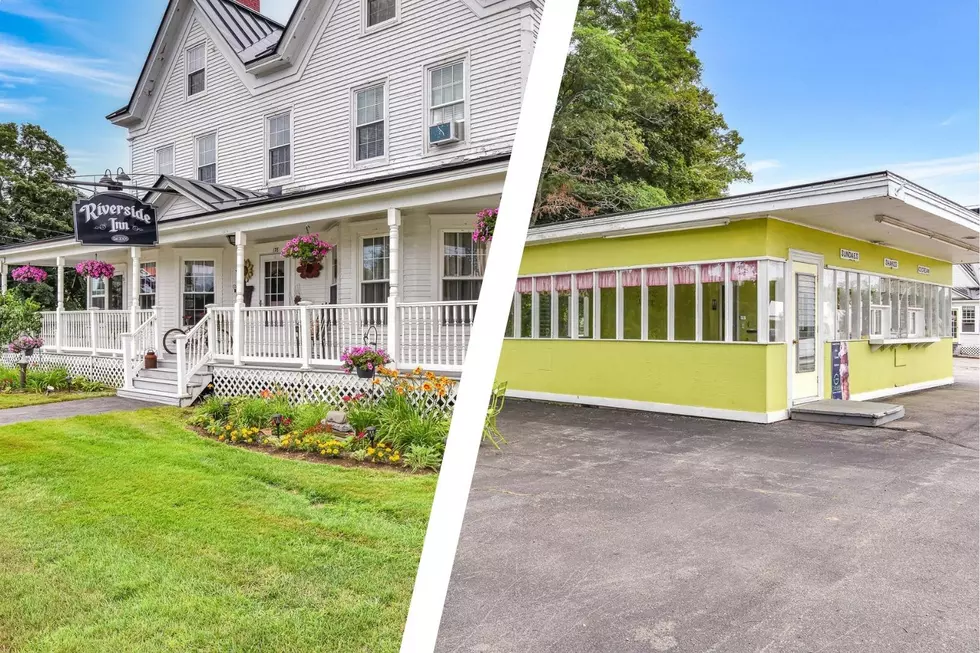 Buy This Cute Waterfront Maine Inn, Get an Ice Cream Shop for Free
Laflin & Wolfington Realty
Editor's note: This article was written by a Townsquare Media Northern New England contributor and may contain the individual's views, opinions, or personal experiences.
I bet there are a lot of us out there that can't help but check Zillow and other real estate sites to see what homes are on the market.
And there are plenty of places that are lavish and expensive, but oh, so, great to scroll through the photos and imagine what could be.
"Saturday Night Live" even does a parody on the whole concept of browsing for homes here. (You can decide if you think it's funny or not.)
But there's a property in Maine that goes for a 2-for-1 combo that could just change not only where you are living but perhaps a new career path as an innkeeper AND ice cream scooper.
Got $575,000 sitting around?
Listed by Laflin & Wolfington Realty, 178 Main Street in Bingham is touted as a landmark spot with a history that dates back to the 1800s (with new renovations). You not only get a quaint inn on the waterfront (it's right near the Kennebec River) but you also get an ice cream shop.
You could always be the ice cream taste tester, too. Is that a job?
It looks like the main inn has 10 bedrooms, so plenty of room for activities indoors, or you can relax outside on the porch or lawn. Really, it's your call.
But yeah, when you get that inn, you also get the ice cream shop. It's like a buy one, get one deal. Just imagine all the people that would come and get to enjoy the place and grab a scoop.
Let's take a look at what this place has to offer in this photo gallery below.
Buy This Cute Waterfront Maine Inn, Get an Ice Cream Shop for Free
The property at 178 Main Street in Bingham, Maine, is for sale for $575,000 and features an inn and ice cream shop. It is listed by
Laflin & Wolfington Realty
.
Take a Look at The Most Expensive Home For Sale in Maine as of September
More From Seacoast Current