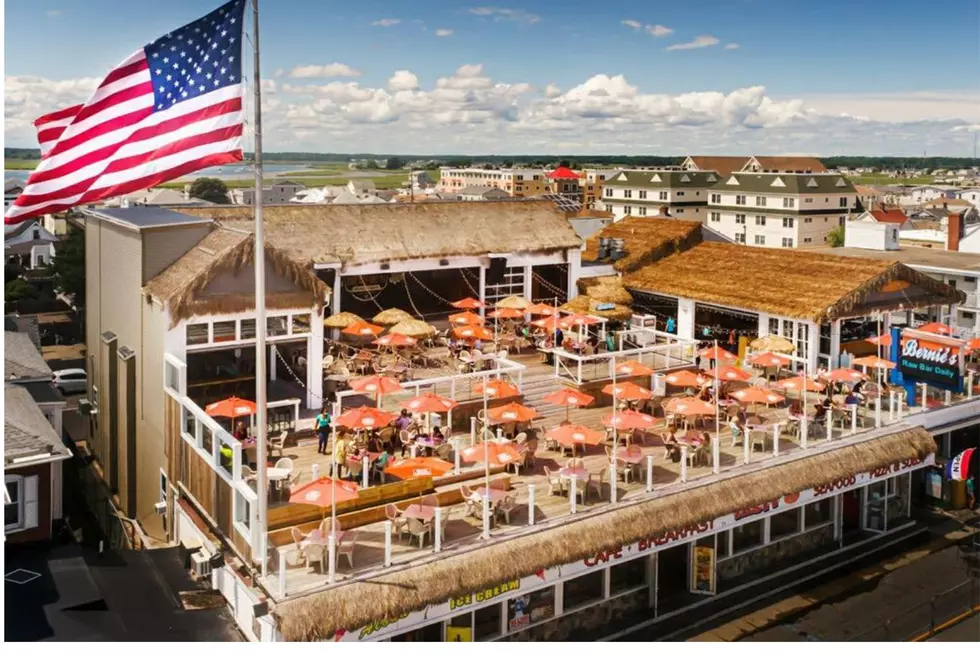 Celebrate Cinco de Mayo at Beach Bar Crawl for a Cause in Hampton Beach, NH
Bernie's Beach Bar via Facebook
Editor's note: This article was written by a Townsquare Media Northern New England contributor and may contain the individual's views, opinions or personal experiences.
What do all these have in common? I'm talking about a surf board, custom wetsuit,      summer t-shirt, scavenger hunt, and drink tickets.
Surprise! It's the first annual Cinco de Mayo Beach Bar Crawl for a Cause for only a $30 ticket.  All entry fees are donated to the incredible work of the Wounded Warrior Project.
One of the most fun bars on the planet, Bernie's Beach Bar in Hampton Beach, NH, and Summer Sessions Surf Shop in Rye, NH, are hosting this 1st Annual Beach Bar Crawl for a Cause for Cinco de Mayo.  30 bucks will get you 6 beer/seltzer tickets, a wicked awesome t-shirt you'll want to wear all summer,  a photo scavenger hunt list for more prizes, plus an entry to win a Summer Sessions surf board and wetsuit.  That's a summer package you can't ignore.
Check out the list of bars on the crawl.  You'll start at 4pm at Bernie's Beach Bar on Ocean Blvd, Hampton Beach, then round the corner to L Street Tavern.  From there you'll proceed further down L Street to The Goat Restaurant & Whisky Bar, then to The Pier Clamshack & Bar on Ashworth Ave, then stroll down to Wally's further down Ashworth to end the crawl and party on at Wally's.
Here's the plan.  Registration is from 3 - 4pm on Thursday, May 5th at Bernie's Beach Bar.  There are only 200 fabulous Beach Bar Crawl shirts, so get there early.  The photo scavenger hunt is a shot at another entry for the grand prize of the Summer Sessions surf board and custom wetsuit.  There are more prizes on the crawl, including Cinco de Mayo swag ("Stuff" We Always Get).
Come out for the best beach bar crawl you've ever experienced for an important cause, the Wounded Warrior Project.  See you there.  Ole'.
These Are the Friendliest Bars in New Hampshire
New Hampshire is filled to the brim with awesome watering holes! For me, what takes a bar from "MEH" to "YEAH !" is a friendly and attentive staff, a wide selection of cocktails, activities (boardgames, darts, pool) and bonus points if they offer mozzarella sticks that can knock my socks off. Here are the friendliest bars (and bartenders) in New Hampshire according to our listeners.
A Walkable Three-Stop Brewery Crawl in Portsmouth, NH That's Easy
A short walk between each stop, this is a perfect afternoon brew crawl. If you are looking to spend a couple hours trying some local and different beers, give this route a go!
More From Seacoast Current