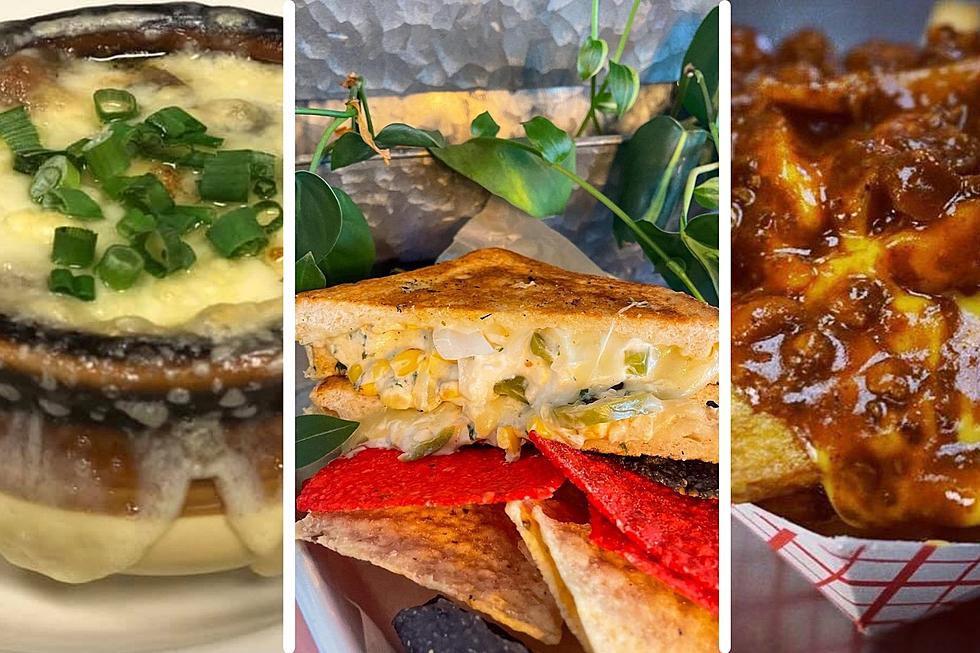 Cheesy Comfort Foods Perfect for Winter? These 6 New England Restaurants Deliver the Goods
Cheese Louise via Facebook; Gilley's Diner via Facebook; The Grog via Facebook
Editor's note: This article was written by a Townsquare Media Northern New England contributor and may contain the individual's views, opinions or personal experiences.
I ran across an Eat This, Not That "best of" list for cheesesteaks in every state.
Awwwww, that's nice, so no one feels left out. After all, we're talking about a sandwich smothered in melted cheese.
So this got me thinking. Is anything with hot, melted cheese the perfect comfort food for our chilly, New England days and nights?
My lust for cheese is probably similar to yours, especially in the winter, so yes. The answer is yes.
We start with New Hampshire.
I discovered that Gilley's Diner in Portsmouth has mouthwatering chilly cheese fries.  As we watch the temperature drop, all I have to say is yes please.
But let's get cheesier with some cheesy mac.  I mean if that doesn't scream warm, cozy, comfort on a weekend with highs in the teens, I don't know what does.
Mr. Mac's in Manchester, as the name says, is literally based on a love for made-to-order macaroni and cheese dishes.
Meanwhile, nothing says warm nights like chili smothered in cheese.  Mojo's West End Tavern in Portsmouth definitely fits the bill on that one.
Grilled cheese is about as winter comfort as you can get, especially with tomato soup, curled up on the couch watching TV. The restaurant Cheese Louise says it all.  It's in Conway, and there's also one in Portland, Maine.
Let's stay in Maine and hunt for, you guessed it, lobster mac n cheese. Sure enough, right in York is Lobster Cove Restaurant, and the first item listed under the menu's Everything Lobster section is exactly that warm delight smothered with cheese.
Should we check out Massachusetts?
I'm thinking the perfect cheesiness on our addictive quest for warmth by food is cheesy soups, and I found some on the menu at The Grog in Newburyport.  Soup equals winter.
So much cheese, so little time.  There's fondue, cheesiest of cheese pizza of course, and of course nachos, as long as the cheese is dripping.
What are some of your favorite cheesy foods and where can we find them?
Top 100 '80s Rock Albums
UCR takes a chronological look at the 100 best rock albums of the '80s.