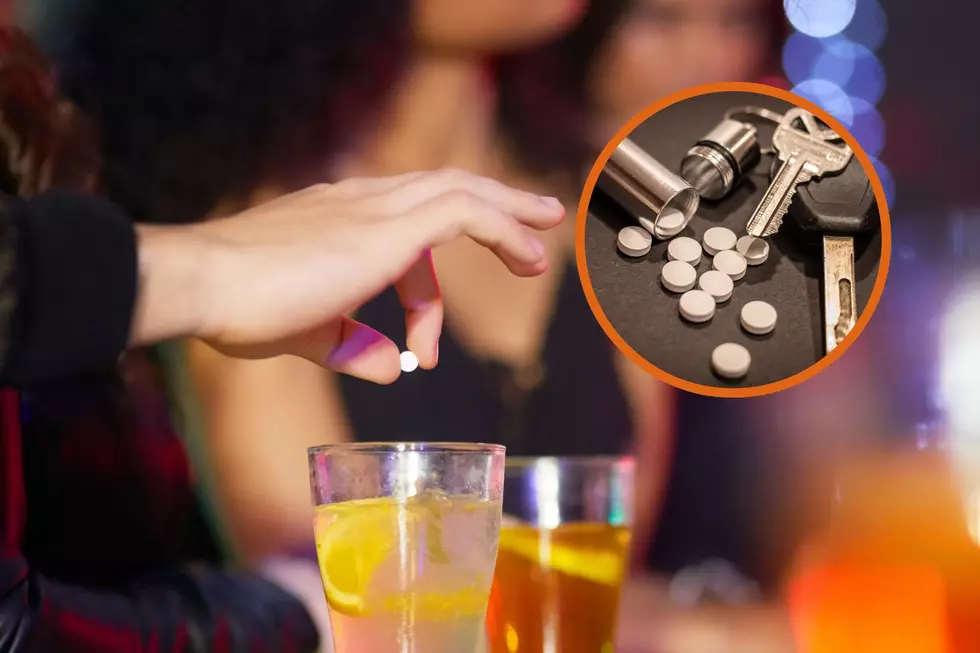 Date Rape Drugs on the Rise: Here's What Boston and Cape Cod Bars Are Doing
Getty Images
Editor's note: This article was written by a Townsquare Media Northern New England contributor and may contain the individual's views, opinions or personal experiences.
Reports have been coming in since mid-May around Cape Cod and Boston coinciding with summer and being out and about more, celebrating and enjoying the warm weather we all crave after our New England winters.
Drinks spiked with mind and physically-altering drugs is literally a worst nightmare for women, including myself!   And the fact that it can happen so easily is absolutely terrifying, and that's exactly what's happening, so PLEASE be aware.  Hopefully this article will help.
Although there are no reports of attacks and sexual assaults that we know about from any of those victims that did report feeling disoriented and describing the affects of being roofied, Boston area and Cap Cod area police say the increase in victims filing these reports have police departments issuing warning after warning, and bars are listening and helping out.
As you may know, date rape drugs don't have a smell.  They're also colorless and tasteless.  Date-rape drugs like Rohypnol, ketamine, and gamma-hydroxybutyric acid are very easy to slip into the drinks of unsuspecting women and until the affects hit, you don't even know you were roofied until the drug has taken over your mind and body.
According to WHDH, some bars are starting to use stick-on lids to help combat the ease of drugging drinks.  I mean, how horrific to start feeling the disorientation, confusion, and temporary paralysis that in many cases leads to unconsciousness.
The new roofie-prevention lids work like a sticker and can stick to glasses, forming a seal with only one opening for a straw.  The lids are free, and whenever you're in a bar, just ask for one. If the bar has started carrying them, then they'll make sure to put it on your glass.
Also, various date rape drug-detecting kits are on Amazon, and a company called Drink Safe has kits as well.  They're small and easy to carry around.
Here are other ways to look out for each other and yourself according to common sense:
Be sure that your drink is being served directly by the bartender or your server.  Do not allow people you don't know or trust to order drinks and deliver them to you.
Watch your drink at all times, and that means taking it with you whereever you go so it's never unattended.
Keep your hand over your drink when you're not looking at it if the bar doesn't have the stick-on lids yet.
Use the Buddy System if you're in a group.
Get help immediately if you begin to feel dizzy, nauseated, light-headed, or strange in any way that you're not used to from drinking.
Uncharacteristic behavior is a sign to look for from friends you're with or from yourself.  Be sure to stay alert for yourself and your friends if strangers attempt to lure you or your friends away.
If in doubt, better safe than sorry, so always tell someone or call 9-1-1 if you think for even a minute that you or a friend were drugged.
A Look at Portland's Coffee Shops
There are plenty of great places to grab a coffee and a snack in Portland, ME. Here is a look at the locally-owned establishments in Portland that pride themselves on a good cup.
The Best Older Movies on Netflix Right Now
All of these movies were made before the year 2000 and all of them are currently available to stream on Netflix. (All of them are also very much worth watching.)
More From Seacoast Current