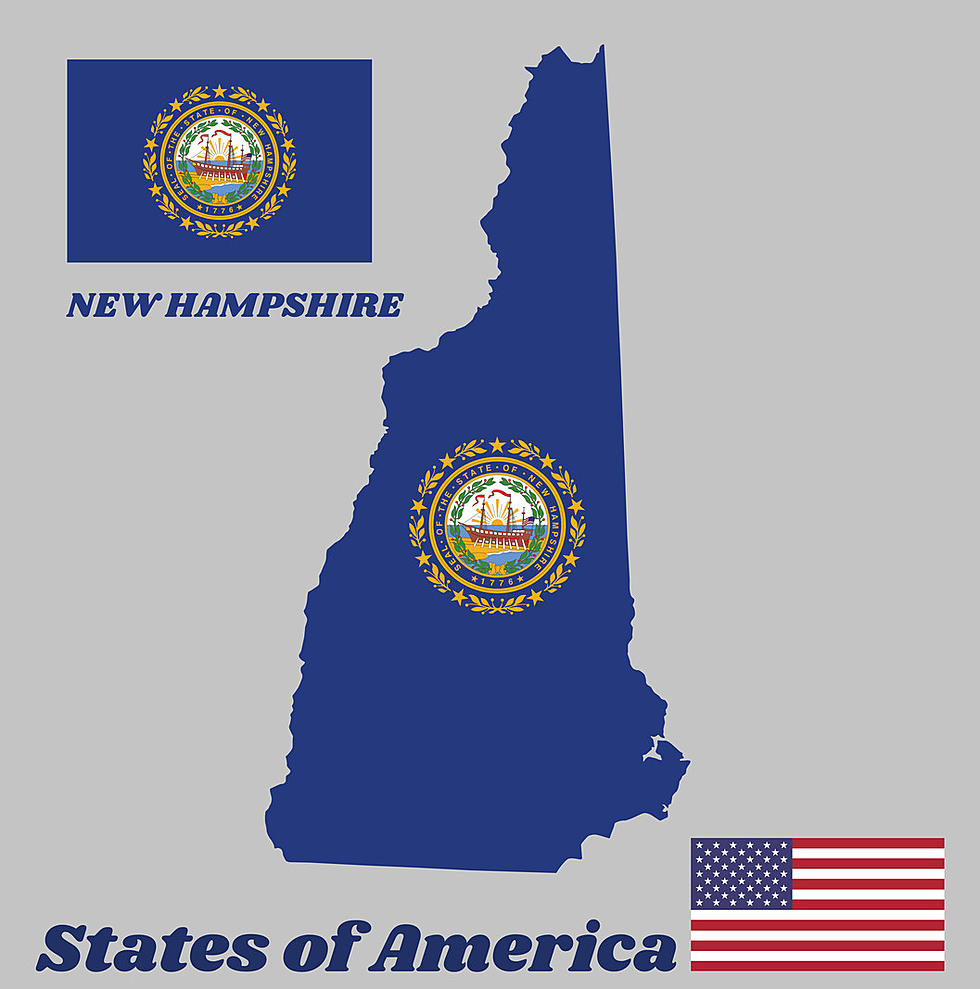 Did You Know There Was a Recent Vote for New Hampshire to Secede From the United States?
Getty Images
Editor's note: This article was written by a Townsquare Media Northern New England contributor and may contain the individual's views, opinions or personal experiences.
Wait – there was ACTUALLY a vote for New Hampshire to secede from the United States?
You know the news that is not really news because it does not come to fruition? The news you don't hear about it but you need to hear about? This is exactly one of those stories.
Let's start with the decision – rejected.
According to a WMUR article, of the 400 lawmakers in New Hampshire, 323 house members voted against New Hampshire seceding from the United States. That's not the shocking part.
It is the 13 lawmakers in New Hampshire who supported the secession.
One of the biggest supporters of this is Republican representative Matthew Santonastaso of Rindge, NH.
"This is not a fringe idea," said Rep. Matthew Santonastaso per WMUR. "#NationalDivorce trends on the internet. There's a similar movement in California which will flourish again when Republicans take the U.S. Congress later this year."
There were 12 other supports of this secession, like Republican Michael Sylvia of Belmont, who said, according to WMUR: "This amendment reinforces Article VII of our Constitution, which declared New Hampshire to be forever a free, sovereign and independent state"
This is crazy - right?
New Hampshire as its own COUNTRY? 49 stars?
This idea, as crazy as I thought it was, has legs in other states too (Mississippi and South Carolina) as stated by a News 7 article.
Fortunately, the vast majority of the lawmakers were in opposition to NH seceding from the United States.
"We stand in the shadow, literally, of Abraham Lincoln and George Washington, and we are considering legislation to take a star off of that flag," Representative Timothy Smith, D-Manchester, said according to News 7 in Boston. "We have legislation now seeking to destroy the constitution of the United States. That is beyond shameful."
Could you imagine if something like this passed?
HUH. The things you learn!
25 Historical Figures With Interesting Ties to New Hampshire
25 'You Know You are in Rochester, New Hampshire' Moments
If you were born and raised in the Lilac city and you meet someone who shares that experience, you INSTANTLY find common ground. There are so many things to bond about! Here are 25 "You Know You are in Rochester" moments that only an OG Rochester native can relate to.
More From Seacoast Current