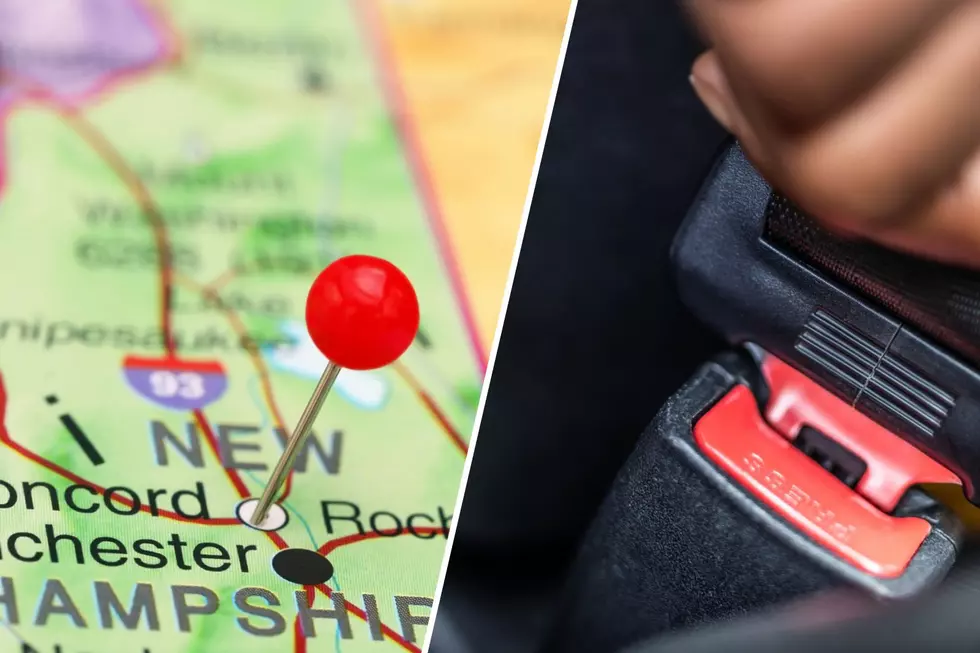 Do You Have to Wear a Seat Belt When You Drive in New Hampshire?
Getty Images
Editor's note: This article was written by a Townsquare Media Northern New England contributor and may contain the individual's views, opinions, or personal experiences.
"Click it or Ticket it" has been stuck in my brain for years. The fact of if you chose not to wear your seat belt, you would get pulled over and obtain a ticket. No one wants a ticket in general, especially for not wearing a seat belt.
There are things that you can buy that will get your car to stop beeping at you if you are not wearing your seat belt. It goes right in, where you are supposed to "click it." Yes, that sound that your car makes can be annoying, but it is there to ensure your safety.
The majority of U.S. states have the "Click it or Ticket it" law, requiring you to buckle up before you drive, but it seems that the state of New Hamshire is a bit more lenient.
The New Hampshire Office of Highway Safety took to Facebook and posted the percentage rate at which New Hampshire drivers wear their seat belts. It seems that New Hampshire's seat belt usage is only at 75.5% whereas the national seat belt usage is 90.4%.
When it comes to a seat belt law in New Hampshire, you can tell by the percentage above, that the "Click it or Ticket" law is not fully in place.
According to NHPR, New Hampshire requires that drivers and passengers under the age of 18 need to wear seat belts, but a law for adults never made it through the legislature. Due to seat belts not being required for adults, fewer people wear their seat belts in New Hampshire than in any other state.
With the motto "Live Free or Die," the law about wearing seat belts in New Hampshire may never change.
10 Celebrities You're Most Likely to Encounter in New Hampshire
The 21 Best Seafood Restaurants in New Hampshire
We reached out to New Hampshire residents on Facebook to ask their favorite seafood joints. These are the ones that came up.
More From Seacoast Current