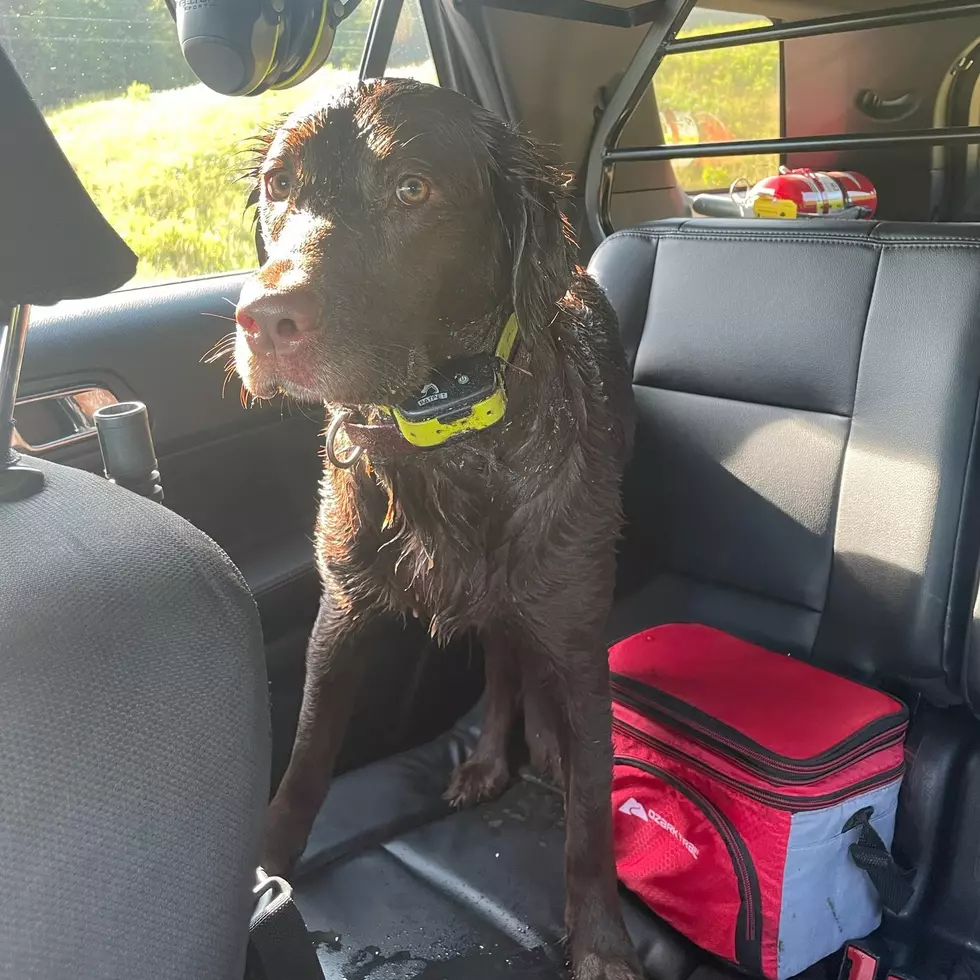 Dog Finds State Trooper After Being Thrown From Car in Crash in Maine
Willow - Maine State Police Facebook
Editor's note: This article was written by a Townsquare Media Northern New England contributor and may contain the individual's views, opinions or personal experiences.
Willow is a hero!
This story is absolutely insane. The Maine State Police posted on their Facebook page about a dog near Exit 227 on I95. That's the exit I take to go to camp. It's the exit for Lincoln, Maine. It's also a stretch of I95 where you can go 75mph. The trooper was at a crossover on Interstate 95 near mile marker 227 when Willow ran in front of his parked cruiser.
Trooper Chris Pina got out and stopped Willow from running back into traffic and put her in his cruiser. Because the poor thing was muddy and scratched, he thought it might have escaped and got lost. While he was telling dispatch about the dog, he noticed a man on the southbound side of the interstate yelling for help.
When trooper Pina went to investigate he found that two cars were involved in a pretty serious accident where both had rolled several times. A maroon SUV was in a ditch and a Green Rav 4 was on its roof in the travel lane. The driver of the Rav 4 fell asleep and rear-ended the maroon SUV. The couple in the maroon SUV had their two dogs with them. Both were thrown out of the car. Willow went for help and Bentley, a Doberman went missing.
Here's the best news ever! Bentley was found thanks to Kathy Winslow of Lost Dog Recovery who spotted Bentley on a game camera!
The amazing part of this story that could have had a devastating ending, is that everyone is going to be okay. WGME-13 reports that everyone in the rollover accident had non-life threatening injuries. Both dogs were found and are safe and sound. Dogs are amazing. Treats for a year!
America's Most Adorable Dogs Live in Maine and New Hampshire
Northern New England celebrated National Dog Day by showing off their best canine friends and family members!
More From Seacoast Current