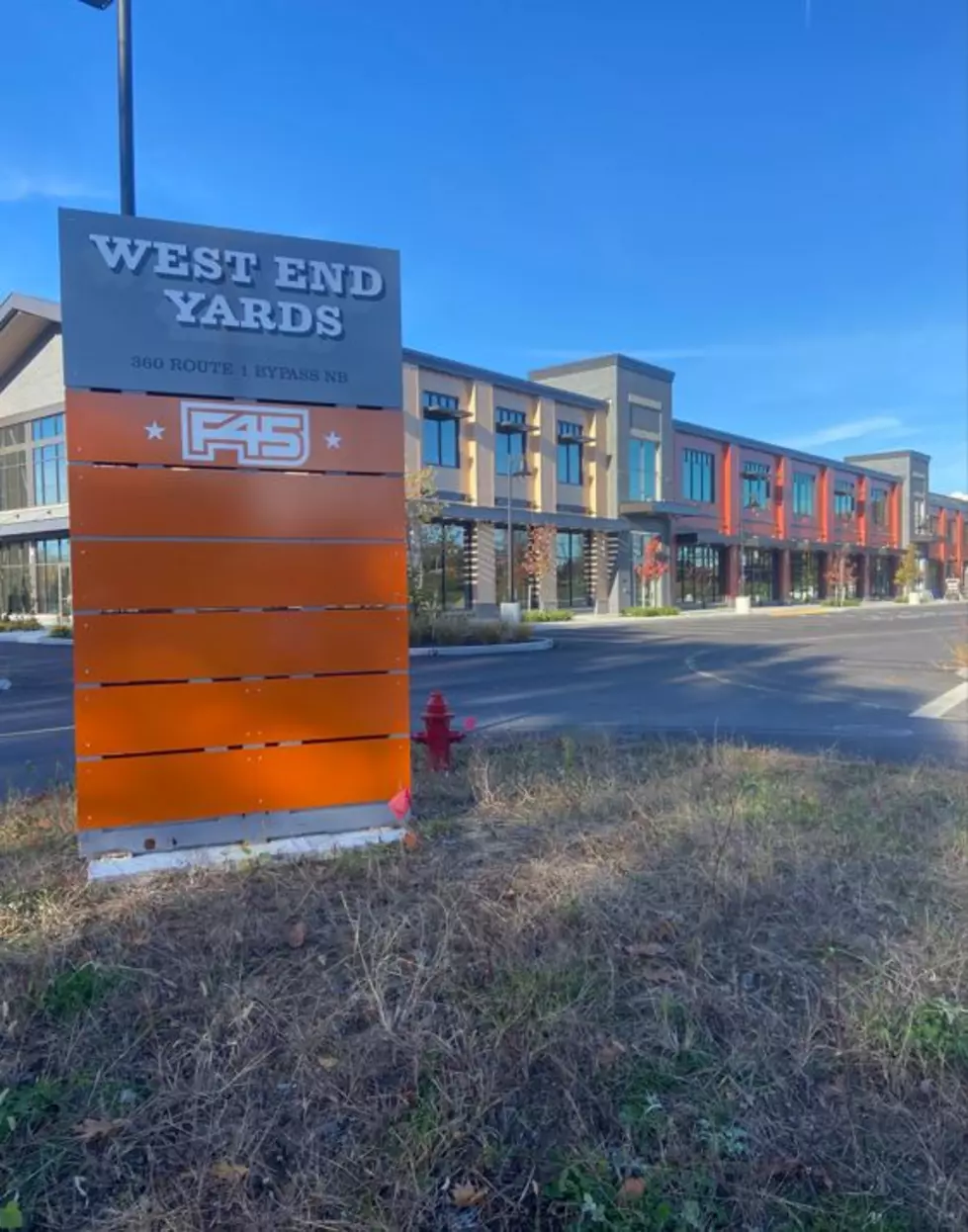 F45 in Portsmouth, New Hampshire, Now Open With an Open House on Saturday
Hannah, F45
Editor's note: This article was written by a Townsquare Media Northern New England contributor and may contain the individual's views, opinions, or personal experiences.
The brand new workout facility that is F45 Portsmouth in The West End Yards is about to officially open for classes! Their "soft opening" for members or folks who signed up for a two-week trial is this Saturday, November 5, 2022. F45's official opening for guests, day passes, etc. is on November 19, 2022.
But don't wait. Find out all about this high energy, high intensity global fitness community now.
From November 5 to November 19, you can trial F45 Portsmouth.
The trial is $45 to enter, and gets you unlimited classes for the trial period (two weeks), a swag bag, and an InBody scan to help track your progress. By signing up for the two week trial now, you also receive a LIFETIME DISCOUNT on an Unlimited Month-to-Month Membership!
If you are reading this and thinking, "eh, I'll wait till 2023," or "I'm not sure I'm ready to start a new gym," or "I don't know anything about F45, why would I join?!"
Well, come to their open house. After the Saturday morning classes on November 5, F45  will be holding an open house from 10:30 am-12:00 pm. You can come check out the space in the West End Yards, see the equipment and how functional the training is, and meet the owners. They're your coaches, trainers, and spirit animals. If you have ever trained with Hannah (left) and Rose (right) you know just how awesome they are. If you haven't trained with them, you need to.
Here's a sexist, ridiculous, and very vulnerable truth: after being a college athlete around male coaches and trainers my whole life, I never thought I would be motivated by anyone besides an angry man yelling in my face.
Wow, was I wrong.
Hannah and Rose are incredible. They have both found the perfect balance between energetic, fun, motivating, and smart. They understand the functionality behind F45 and really help motivate you to become a better version of you in the gym.
Most importantly, F45 Portsmouth, largely due to Hannah and Rose, is becoming a fun fitness family. Their free outdoor boot camps are unfortunately over, but to experience what could be your new fitness family, start the two-week trial and head over to the open house on Saturday!
You don't need to be a freak athlete. You don't need experience in the gym whatsoever. You just need a positive attitude and to show up.
$7.8M Fairytale Property in Meredith, NH is a 'Resort-Like Retreat'
10 Celebrities You're Most Likely to Encounter in New Hampshire
More From Seacoast Current