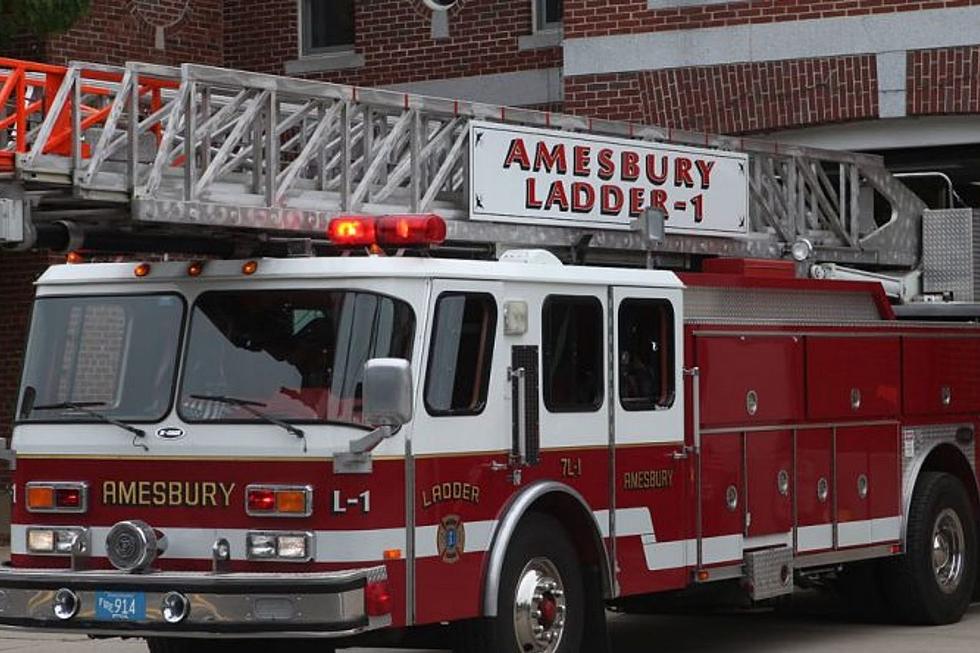 Fire Burns House in Amesbury, MA, Family Temporarily Displaced
Amesbury Fire & Rescue truck (Amesbury Fire & Rescue)
An Amesbury home is temporarily uninhabitable following a fire on Thursday afternoon.
The fire started around 1:30 p.m. at the three story wood frame house on Elm Street, with smoke coming from the third floor as firefighters arrived, according to Amesbury Fire Chief Kenneth E. Berkenbush. A man inside the house on the second floor was evacuated but thought another member of his family was trapped in the attic.
Firefighters began a search, but that person had actually exited the burning house on their own. Berkenbush said that the firefighter suffered burns to his hands during the search.
A family dog was rescued from the second floor, but a family cat was lost in the fire.
Most of the fire was extinguished by 1:53 p.m. and was determined to be under control by 2:05 p.m..
The third floor of the home suffered extensive fire damage, and the second floor suffered water and smoke damage.
The home will be uninhabitable temporarily, according to the chief. The family of three has made private arrangements for shelter.
The cause of the fire is under investigation by the Amesbury Fire Department, with assistance from the State Fire Marshal's office.
Fire crews from Newbury, Newburyport, West Newbury, Salisbury, Merrimac, Haverhill, Hampton, N.H., South Hampton, and Exeter assisted Amesbury with the fire, as well as Atlantic Ambulance.
Contact reporter Dan Alexander at Dan.Alexander@townsquaremedia.com or via Twitter @DanAlexanderNH
Trending Stories for Seacoast Current (May 9-15, 2022)
More From Seacoast Current