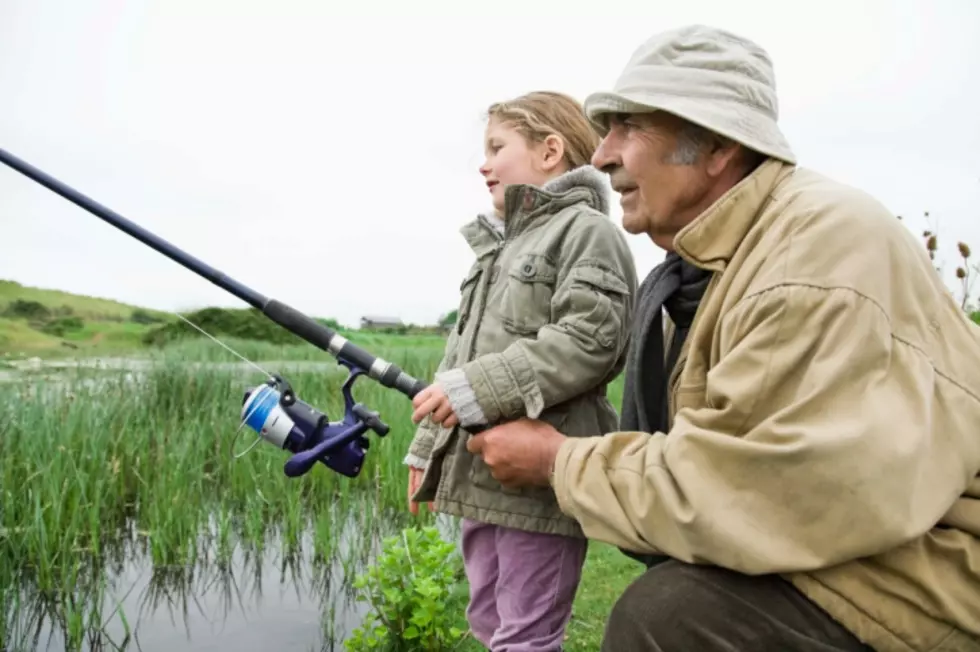 What You Need To Know About New Hampshire Winter Free Fishing Day
Jupiterimages
Editor's note: This article was written by a Townsquare Media Northern New England radio personality and may contain the individual's views, opinions or personal experiences.
Saturday is New Hampshire's winter free fishing day, according to post from NH Fish and Game on Facebook, meaning anyone without a license can fish.
If you're wondering where to fish, I found a really cool map on NH Fish and Game website. Click here to check it out and it will show you every fishing spot in the state!

Enter your number to get our free mobile app
There are many tips for cold-water fishing; however, it's a totally different language. I just went to bassmaster.com to help you out if you plan on going fishing tomorrow, but I had no idea what any of this stuff was that they were talking about. 
What is Jerkbait? Apparently, that's good for cold-water fishing. Anyone know what Red Eye Shad is? That's good, too. Then there's the trusty Flat Sided Crankbait that works well ... Oh, boy. Swim bait, blade bait and jigging spoons are all recommended. Um, what?
There are brooks and other running water fishing holes that you could seek out that are close to you or, if you want to take a ride up to the Lake Winnipesaukee, you could do that, too. That's one thing that I would never do. Have you seen those houses that they put up on the ice? They even heat them! No, thank you! And I don't think it's completely frozen yet.
But other than that, enjoy your day!
CHECK THEM OUT: States With the Best and Worst Commutes
More From Seacoast Current