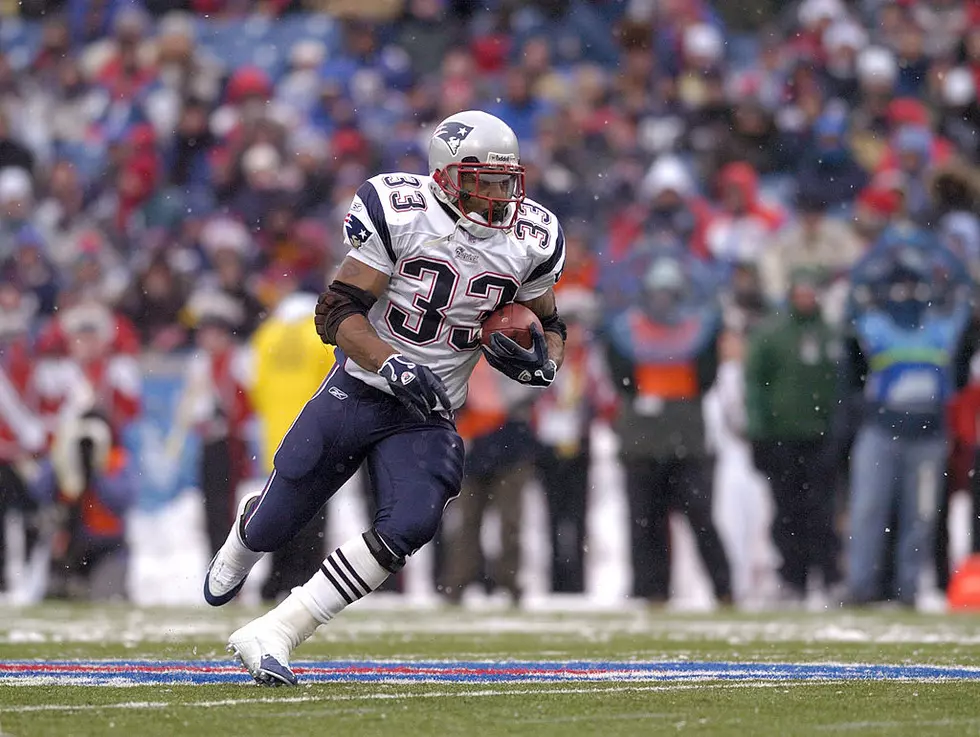 Hall of Fame New England Patriot Kevin Faulk in Maine Saturday Signing Autographs
Getty Images
Editor's note: This article was written by a Townsquare Media Northern New England contributor and may contain the individual's views, opinions, or personal experiences.
Patriot running back Kevin Faulk is in Maine!
With three Super Bowl rings, what does the retired legend do these days? Well, Saturday, October 29 he will be at Republic Jewelers in Auburn signing autographs from 10 am to 12 pm!
Kevin Faulk was called the Patriots' 'Swiss Army knife' because he was so versatile. He was a running back, but he could also be on special teams as a gunner and a return specialist. He was loved so much that in 2016 he was inducted into the Patriots Hall of Fame.
This Saturday somehow Republic Jewelry got him to come on up to Maine! Here's what you need to know to see your favorite Pats player!
Tickets are only $20 to get an autograph. This is a limited event and only 200 tickets will be sold. You can bring a personal item to sign or Republic Jewelers will have things to purchase to sign.
Tickets will be sold on a 1st come basis. When you buy your ticket determines where you are in line. The autograph line will be formed in order of pre-sold ticket purchase (if you are the 1st to buy a ticket you will be first in line etc). The earlier you buy your ticket the less time you have to wait!
Have your personal item autographed or purchase an item to be signed.

8x10 photos $5 + $20 autograph cost
Patriots Mini Helmet $29.95 + $20 autograph cost
Patriots White Panel Full Size Football $34.95 + $20 autograph cost.

Photos with Kevin Faulk can be taken at the table when he signs your item...but, he will be on one side of the table and you'll be on the other side.
How do I get tickets?
You can always stop by and buy them in-store at 212 Center Street in Auburn. Or call and get them over the phone - 207-784-4444. Head to the website and get them online. You can just pick up your tickets on the day of the event. You can buy multiple tickets, but it's one autograph per ticket.
TACKLE THESE: Check Out the Best Uniforms In Each NFL Team's History
More From Seacoast Current