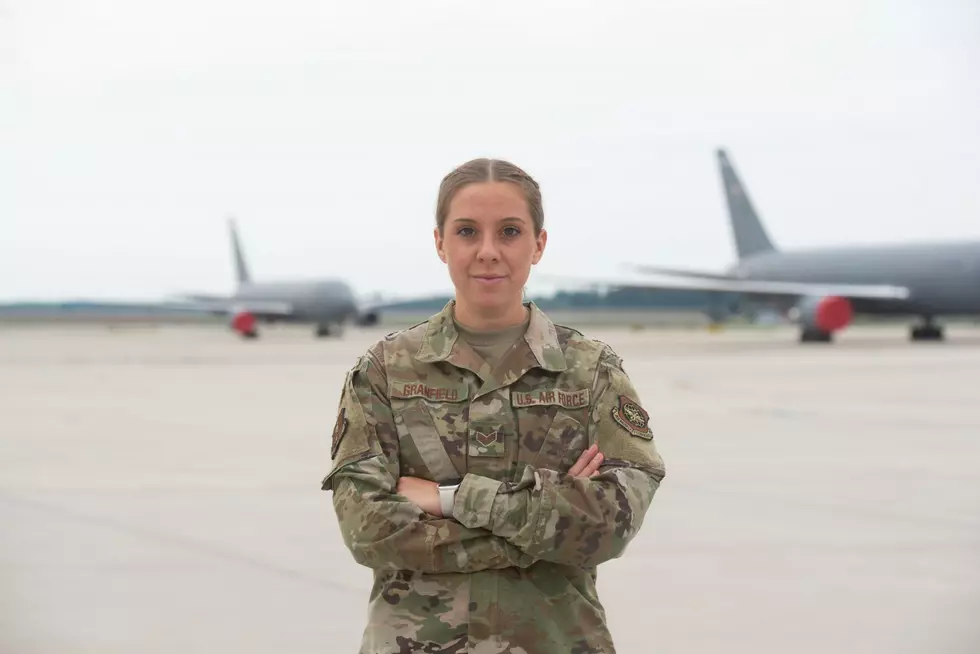 Heroic New Hampshire Air Force Member Saves Woman's Life After Jet Ski Crash
Staff Sgt. Victoria Nelson; 157th Air Refueling Wing Public
Editor's note: This article was written by a Townsquare Media Northern New England contributor and may contain the individual's views, opinions, or personal experiences.
One moment you're enjoying a relaxing day off on the water. The next, you're being flung from your boat after a crash, and only minutes later rushing to the aid of those injured to help save a life.
Amy Granfield of the U.S. Air Force was thrust into such a situation back in July when a jet ski came hurtling toward her boat on Long Pond in Pelham, New Hampshire, that was also carrying friends and her brother on board, according to an article with the Air National Guard.
Unfortunately, the speeding jet ski never swerved out of the way and instead struck the boat.
According to the article, Granfield remembers "a catastrophic crashing sound, then silence."
It's hard to imagine most people not being in complete shock or trying to get their bearings after such a scary moment.
But Granfield didn't hesitate in her actions after coming to the water's surface. She not only checked on her friends and brother, who, thankfully, only had minor injuries, the Air National Guard reported, but she quickly swam over to the jet ski operator and passenger.
One was going in and out of consciousness, the article stated, and the other was losing a lot of blood from her leg being severed.
Granfield's quick thinking led her to use ski rope and tie it tight around the exposed leg before bringing the jet ski operator and passenger to shore, the Air National Guard reported. She was able to work with a police officer waiting on the beach to apply a tourniquet and get the woman losing blood to paramedics.
What a hero Granfield is, and who knows what might have happened if someone like her wasn't there to take action.
Maj. Gen. David Mikolaities, adjutant general of the New Hampshire National Guard, said in the article, "Granfield's quick thinking and courage [helped save] a life."
And it's so true.
Yes, she credits the success to her military training and ability to work as a team with her friends and brother, but the humble military member deserves kudos for taking charge of the situation and taking action.
It also seems this incident only furthered her desire to help others.
"This experience just reinforced how much it means to me. I love patient care; I love taking care of people," she said.
Well done, Amy Granfield. Well done.
Top 10 Safest Places to Live in New Hampshire and Massachusetts
Here are the 10 safest towns to live in for New Hampshire and Massachusetts.
25 Ways to Tell You are From New Hampshire
One Granite Stater can always sniff out another and these are some tell tale signs!
More From Seacoast Current