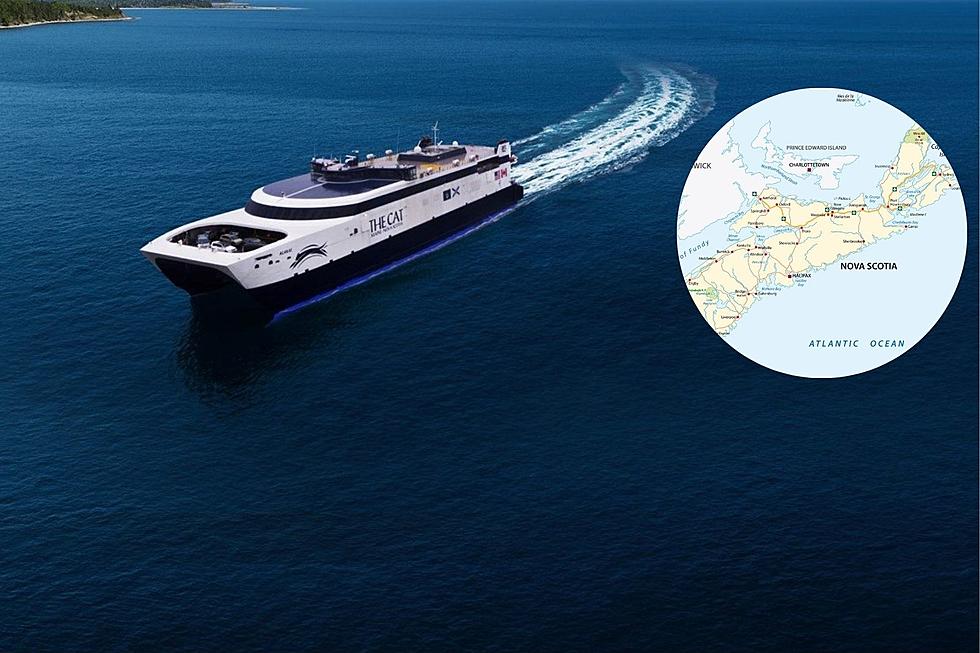 It's Been 4 Years So New Englanders Rejoice, the Ferry from Maine to Nova Scotia Re-Opening Dates Are Here
Getty Images
Editor's note: This article was written by a Townsquare Media Northern New England contributor and may contain the individual's views, opinions or personal experiences.
Well isn't this an exciting turn of events.  You can add another vacay goal to your list for 2022, because it's official: the Cat is back according to Canadian ferry operator Bay Ferries, Limited.  This is the international high-speed ferry between Maine and Nova Scotia.
The ferry announced its plans to return this year back in the fall, 4 years after its contract with the City of Portland, Maine ended according to NECN.  We now have official dates according to the ferry website, so get ready.  The Cat won't be back in Portland, though, but will rather resume its operations between Bar Harbor, Maine and Yarmouth, Nova Scotia starting May 19. This will be just in time for our spring, summer, and fall travels.
The operating season is scheduled to commence on May 19, 2022, and conclude on October 10. Operating four days per week in the early season, service will increase to seven days per week from late June until the day after Labor Day. The fall will see departures six days per week (Wednesdays off) from September 8 onward.
How exciting for both us and our beautiful neighbors to the North to travel the 3 1/2 hour ride through international waters for a getaway.
It's actually been more than a decade since the Bar Harbor to Yarmouth, Nova Scotia route existed, according to NECN.  For us New Englanders, or really any vacationers from around the world, the Bar Harbor location adds additional excitement to any vacation we're thinking about in the Acadia National Forest, shopping the quaint town of Bar Harbor, or relaxing on the beaches on Mount Desert Island.  Add a day or two extra, so you can jump on The Cat.
For full info and pricing, click here.
Luxury Airbnb Rental Highlight's Maine's Rangeley Lake
Deep in the heart of Western Maine, near the border of north New Hampshire and Canada, lies beautiful Rangeley Lake.
The lake is a popular tourist destination, and has many summer rentals. One of those stands out a bit over the rest.
Indian Point on Rangeley Lake is an amazing property. With 8 bedrooms and 13 bathrooms, the two house property is a perfect getaway from family reunions or work retreats.