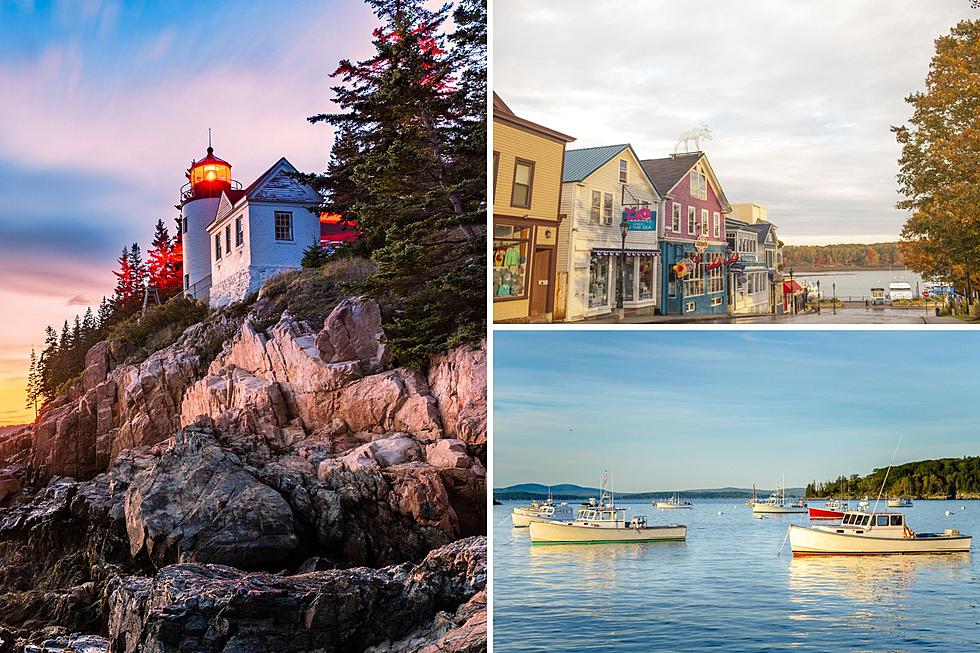 One of the 15 Best Small Towns in America is Right Here in Maine
Getty Images
One of Maine's most popular towns is being praised for being one of the country's best.
The folks over at the popular site FrenzHub recently published an article about the best small towns in America. This list included just 15 towns, and one just happened to be here in the great state of Maine.
That town is Bar Harbor. In fact, the Downeast gem was listed as the first town on the list. The site spent no time in showering heavy praise to one of Maine's most picaresque communities.
Bar Harbor is a coastal town, located in the southern reaches of Downeast Maine. The town is most known for being home to the majority of Acadia National Park, as well as being a major tourist hub.
Acadia typically sees millions of guests each year, so you can imagine the kind of attention Bar Harbor gets, especially in the heavy tourist months. Fortunately for those tourists, they experience a first-class town. Bar Harbor is loaded with delicious restaurants that range from seafood shacks to high-end, fine dining. The town also has tons of great little shops, with many highlighted local artists. The craft beer scene is solid, and general setting is second to none.
There's also a wealth of outdoor activities outside of Acadia. Whale watch tours, sailing charters, bike rentals, and coastal hikes can all be found in this magical Maine town.
But don't just take my word for it. Here is a little from FrenzHub on why Bar Harbor was chosen as one of the best 15 towns in America.
Bar Harbor is a charming coastal town on Mount Desert Island, known for its stunning ocean views and picturesque landscapes...The town also has a rich history, with many historic mansions and buildings that date back to the 19th century.
Bar Harbor is joined by some pretty heavy-hitting towns on this list. They include Stowe, Vermont, and Sedona, Arizona, just to name a few. You can find the entire list here.
Congrats to Bar Harbor on being named one of the best small towns in America. It's just another shining example of why Maine is such an amazing state.
LOOK: 50 cozy towns to visit this winter
Stacker
created a list of 50 cozy American towns to visit each winter. Towns were selected based on visitor opinions, ratings from nationwide publications, and tourist attractions.
Gallery Credit: Laura Ratliff
LOOK: 30 Largest Exports from Maine Revealed
Check out the 30 largest exports from the state in 2022.
Gallery Credit: Stacker
More From Seacoast Current