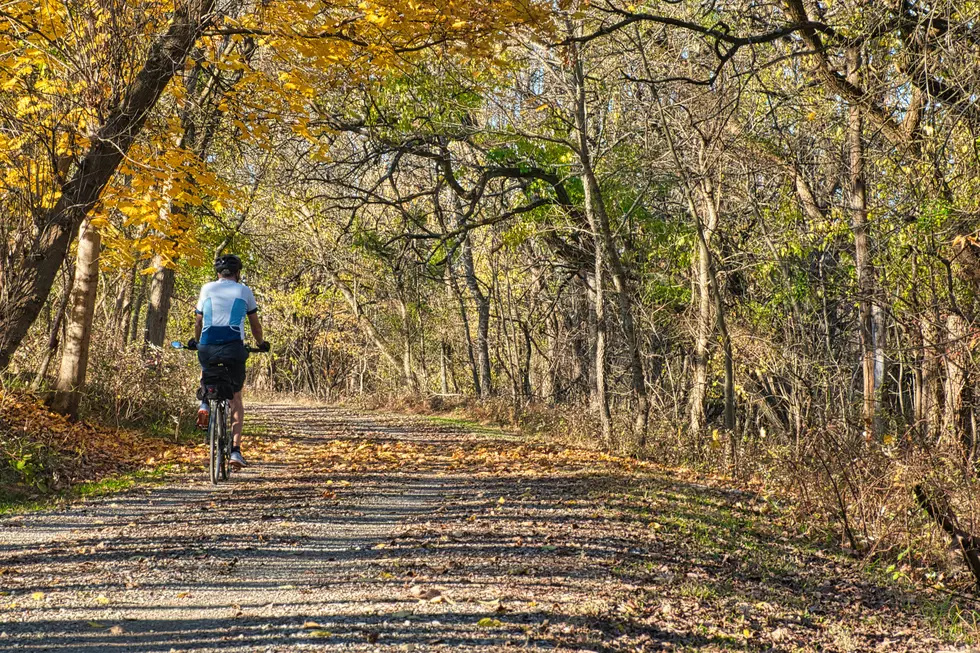 Maine's 25 Biggest Cities Could Be Connected With Bike Trails Within Ten Years
Photo by Stan Slade on Unsplash
Editor's note: This article was written by a Townsquare Media Northern New England contributor and may contain the individual's views, opinions or personal experiences.
From Calais to Kittery, you could take your bicycle.
Maine Public Radio broke down the plan from the Maine Trails Coalition and seven other groups. They've got a detailed plan to connect Maine's 25 largest cities with off-road trails. Well, they call them 'active transportation arterials' and it's so that we are less dependent on cars.
It's a well-thought-out plan laid out in 57 pages. The total cost would be around $160 million, which seems like a lot. Kristine Keeney, the Northern New England Manager for the East Coast Greenway Alliance, pointed out it IS a lot of money, but compared to the $240 million the Maine Turnpike wants to spend on that six mile-mile-long chunk of highway into Gorham, this is a bargain.  Plus, the Turnpike expansion puts more cars on the road and this is designed to get cars off the road.
They could have this done in under ten years by 2030 and it would only be 2.5% of Maine's transportation budget.
Here's how the 'arterial network' would work.
It would go through
Portland (population 68,408)
Lewiston (37,121)
Bangor (31,753)
South Portland (26,498)
Auburn (24,061)
Biddeford (22,552)
Scarborough (22,135)
Sanford (21,982)
Brunswick (21,756)
Westbrook (20,400)
Saco (20,381)
Augusta (18,899)
Windham (18,434)
Gorham (18,336)
Waterville (15,828)
York (13,723)
Falmouth (12,444)
Kennebunk (11,536)
Wells (11,314)
Orono (11,183)
Standish (10,244)
Kittery (10,070)
Lisbon (9,711)
Brewer (9,672)
Topsham (9,560)
Yarmouth (8,990)
Old Orchard Beach (8,960)
Bath (8,766)
Freeport (8,737)
Cumberland (8,473)
Ellsworth (8,399)
Winslow (7,948)
Hampden (7,709)
South Berwick (7,467)
Belfast (6,938)
Rockland (6,936)
Eliot (6,717)
Hermon (6,461)
Gardiner (5,961)
New Gloucester (5,676)
On top of these cities and towns, it would touch on 58 other Maine municipalities, for a total of 743,000 residents. Another 175,000 people live in communities within 5 miles of the proposed network. If this becomes a reality, the new bikeway arterial system would give access to more than two-thirds of all Mainers. It's very ambitious and perfect for Maine!
All Aboard! 4 Boats You Can Rent and Sleep on for a Special Vacation in New England
A unique vacation on New England waters.
More From Seacoast Current