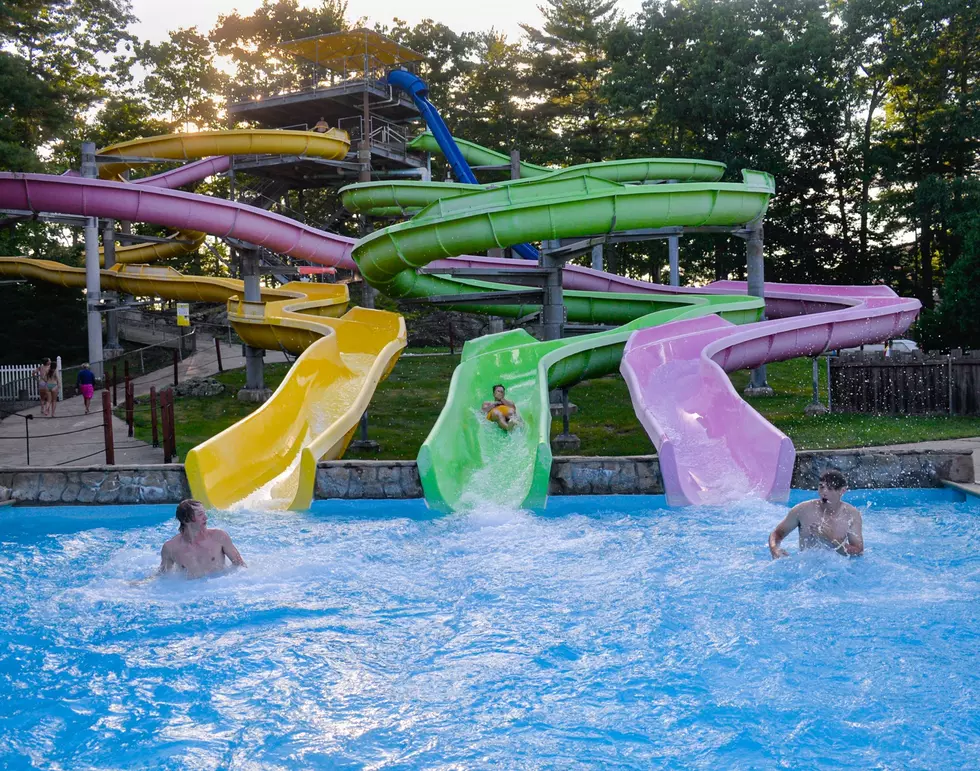 Making a Splash: Water Country in New Hampshire Posts 2023 Season Calendar
Water Country via Facebook
If you're anything like this writer, you're already looking forward to summertime.
In the aftermath of several almost back-to-back storms, we're more excited than ever for temperatures to warm back up and the world to become sunny and colorful again. A popular destination for both locals and tourists during the summer months is amusement parks, and from New Hampshire's Canobie Lake Park, Story Land, and Santa's Village to Maine's Funtown Splashtown and even Massachusetts' Six Flags New England, there's no shortage of places to enjoy rides, games, and other fun activities with friends and family.
Then of course, there are the water parks. Cause when the summer gets hot, there's nothing better than going for a swim, riding a water slide, or relaxing on a lazy river. Water parks are staple summer attractions here in New England.
We may only be in January, but believe it or not, these amusement and water parks are already announcing their 2023 season calendars. Canobie Lake Park, Santa's Village, and Funtown Splashtown have all shared their opening dates and season information. Now, it's Water Country's turn. The popular Portsmouth, New Hampshire, water park recently posted their official 2023 operating calendar. Here it is below:
It's official, friends. Water Country's 2023 opening day will be Saturday June 3, at 10:30 AM. Some new features will also be making their debut in the park this year, according to the park's website:
We charged up two New England favorites with an all-new light and sound experience that will shock the senses like never before. Fly through the tube on an electric journey that sends you down and around to the pulse of vivid light and dynamic sound...
Doesn't that sound awesome?
We still have a ways to go until June 3, but in the meantime, you can purchase Water Country season passes or take advantage of early bird, single-day ticket specials here.
Here's a look at some of the other water parks in New Hampshire and Maine.
Make a Splash at These 7 New Hampshire and Maine Water Parks
Yankee Candle Owner's Massachusetts Estate for Sale Has Arcade, Indoor Water Park, Bowling Alley, Golf Course
More From Seacoast Current