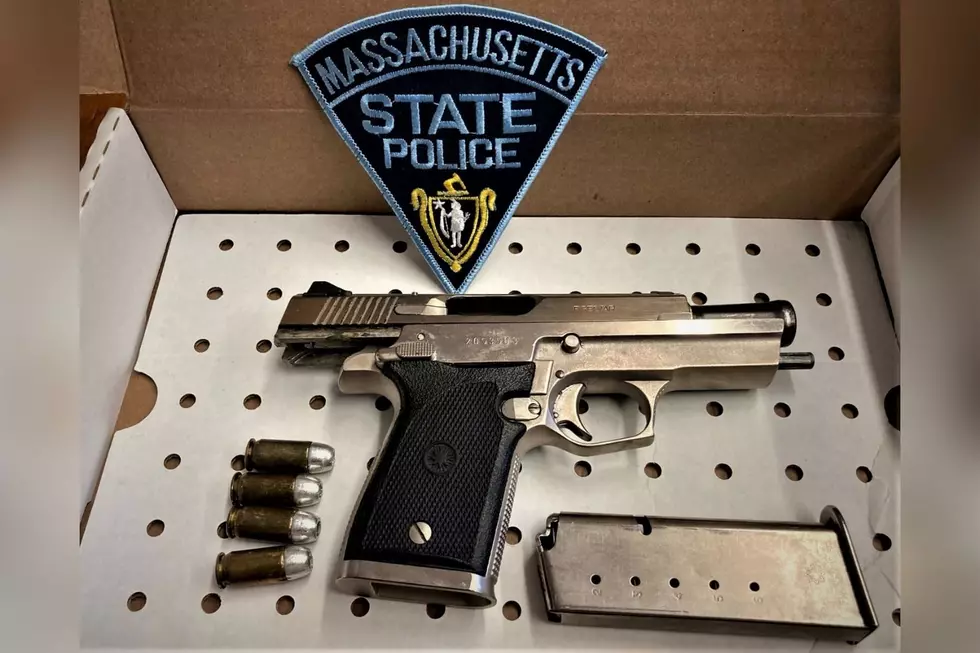 What We Know About The Massachusetts State Trooper Being Charged in New Hampshire
Massachusetts State Police via Facebook
A trooper with the Massachusetts State Police is accused of physically abusing his girlfriend in Exeter while she attempted to end their relationship, according to court documents.
Here's what we know about the incident:
What happened?
Police responded to a home on Cypress Way early Sunday morning in Exeter after a 911 call hang-up, according to an affidavit obtained by Seacoast Current. A woman answered the door and claimed that her boyfriend, identified as Bryan Erickson, 38, of Groveland, Massachusetts, assaulter her and then left the residence, per court records.
The woman told authorities that she had invited Erickson over to her residence to discuss ending their relationship, which she told police had been ongoing for about a year. Police noted in the affidavit that Erickson is married to another woman.

Enter your number to get our free mobile app
During the attempted break-up between Erickson and his girlfriend, Erickson allegedly grabbed the woman, manipulated her wrist and forced her onto a bed, the documents say. The woman told police that she attempted to walk away before Erickson allegedly held her mouth and then threw her to the ground, per the affidavit.
The affidavit then accuses Erickson of pinning his girlfriend to the ground and strangling her "so that she could barely breathe and could not move," according to the document, which added that Erickson allegedly head-butted her twice.
The woman then told police she attempted to take refuge in the bathroom to call 911, at which point Erickson allegedly hung up the call. She also accused Erickson of being drunk and carrying a gun in his Ford F-150 truck, which Erickson allegedly used to speed away from police at 80 mph, per the affidavit.
Erickson was later arrested at his Groveland home and relieved from duty, according to court documents. The Boston Herald reported that Erickson earned $186,400 last year with Troop A.
What are the charges?
According to the affidavit, Erickson is charged with second-degree assault, simple assault, obstructing report of crime, disobeying an officer, criminal trespass and reckless operation.
Erickson was arraigned and denied bail at an arraignment Tuesday at Rockingham County Superior Court.
What happens next?
An evidentiary hearing is scheduled for February 10 at 10 a.m. A dispositional conference has also been scheduled for March 25 at 8:30 a.m.
Spot a typo? Let us know.
KEEP READING: See the richest person in every state
More From Seacoast Current