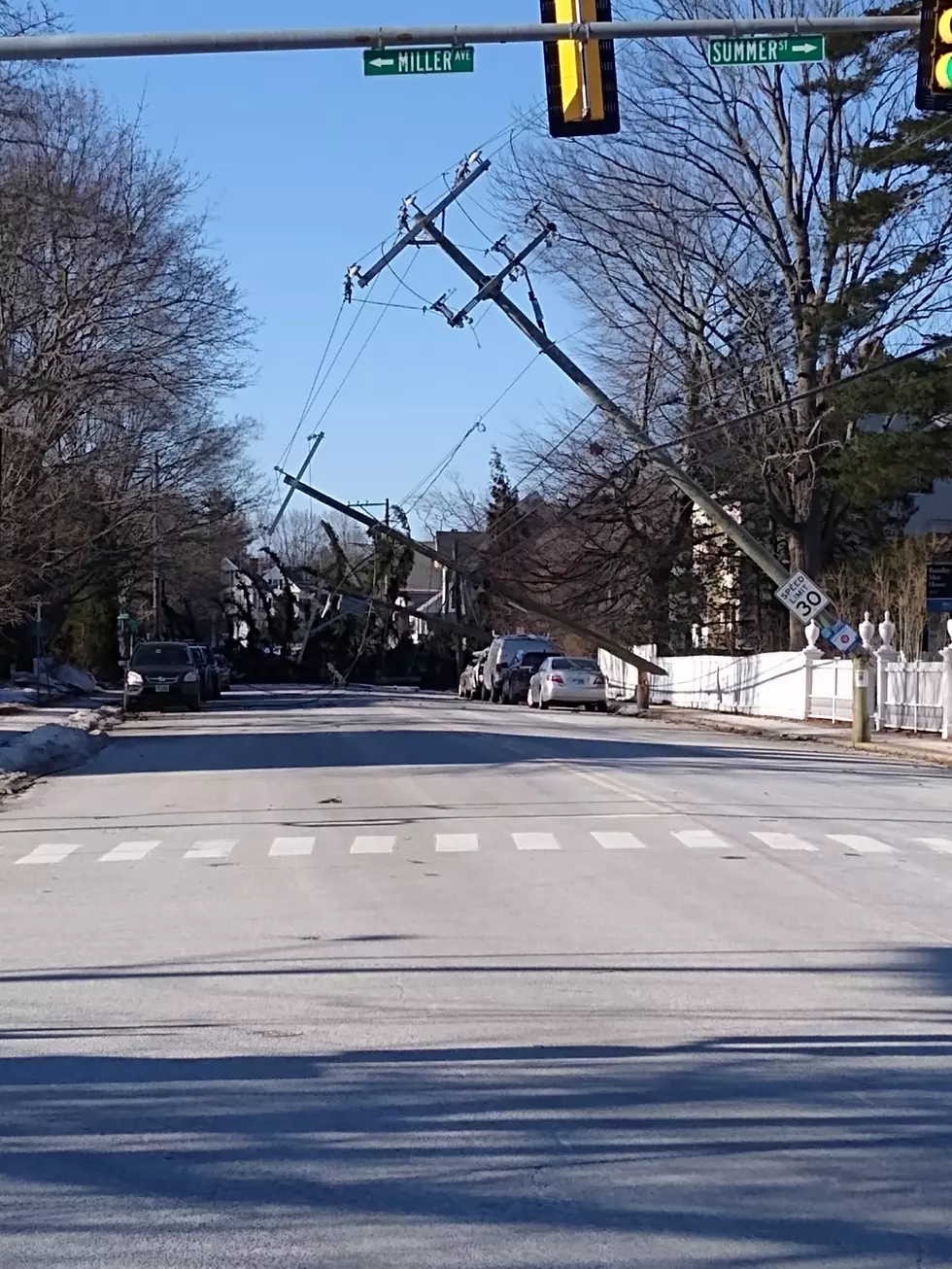 Massive Portsmouth Tree Pulls Down Power Lines; Thousands Still Without Power Across New Hampshire
Portsmouth Police
High winds blasted through the Seacoast region bringing icy temperatures and leaving tens of thousands without power.
The winds caused damage and blackouts throughout the state, according to authorities. The hardest hit regions include Derry-Nashua, Rochester-Dover, Bedford, and Keene area communities, according to Eversource Energy.
More than 100,000 New Hampshire electric customers had their power restored throughout Tuesday as high winds with powerful gusts blew through the region. But thousands of customers are still without electricity.
"Consistent, strong winds with gusts up to 55 miles per hour have been whipping across every region of the state since last night, including Portsmouth," William Hinkle, an Eversource Energy spokesman, said in an email. "Since the storm began last night, our crews have restored power to more than 106,000 customers in New Hampshire."
As of 7:30 a.m., about 17,800 customers were without power, Eversource posted to its website. But sustained winds and strong gusts continued to be a problem throughout the day.
Strong icy winds are expected to continue to blow into Wednesday, according to the National Weather Service. The low is expected to dip to about 19 degrees with sustained winds of up to 20 mph and gusts of 31 mph.
It'll be warmer Wednesday. The high is expected to climb above 40 degrees, and the winds will slow to between 8 and 10 mph.
Getting the power turned back on is work that will continue into Wednesday as crews seek to clean up fallen trees that blocked roads and ripped down wires.
Falling wires started a fire near Keene and blocked a section of Interstate 95 in Greenland, the New Hampshire State Police posted to Facebook. And a large tree blocked a portion of High Street in Hampton, according to police.
The strong wind also brought down trees in Dover and knocked out power to traffic lights at several intersections, city police posted to Facebook Tuesday morning. Power was out in sections throughout the city and about 2,000 customers were without power at about.
In Portsmouth, a tree felled by the icy blasts dragged down power lines and utility poles on Middle Street between Austin Street and Highland Street, according to police. Surrounding streets are also closed.
The Hemlock tree with a 3-to-4-foot-wide trunk pulled down wires and destroyed six utility poles, Hinkle said in an email.
Portsmouth police did not immediately respond a request for comment.
The repair is complicated because the damage is between two circuits, Hinkle said. The difficult location forced the power company to turn off the electricity to other homes in the area to make the repair, he said.
"Crews will work as late as safely possible tonight before continuing restoration efforts on Middle Street tomorrow," Hinkle said.
The 100 Best Places to Live on the East Coast
More From Seacoast Current