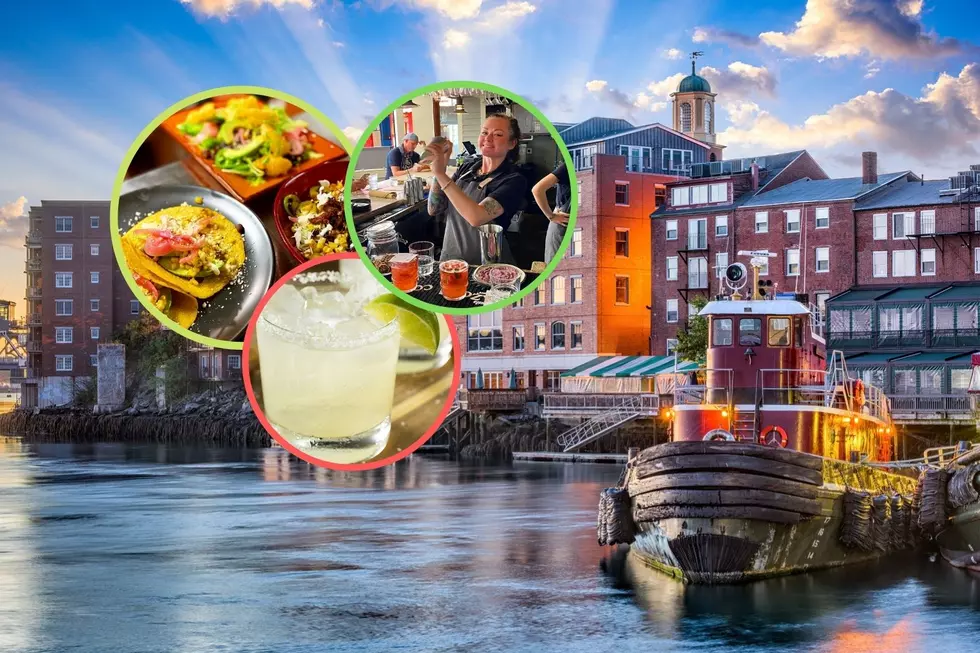 Mexican Restaurant With a Vivacious Tequila Menu Latest New Hampshire Seacoast Hot Spot
Rio Tequila Cantina via Facebook/bhofack2
Editor's note: This article was written by a Townsquare Media Northern New England contributor and may contain the individual's views, opinions or personal experiences.
Have you hit the deck of Rio Tequila Cantina yet?
It's barely been open a month and is already buzzing with excitement from Mexican food lovers and margarita connoisseurs.  If you're a tequila snob, then this sounds like it may just be your new hangout and 'norm!', where you have three bars to choose from and can exchange the beer for a huge variety of tequila.
As its Facebook says, Rio Tequila Cantina is Portsmouth's latest edition to the vibrant Seacoast restaurant scene, with traditional flavors and styles of Mexico to accompany its vivacious tequila and cocktail menu.
I have several friends who fancy themselves tequila aficionados, most stumbling upon the new-found love because of restaurants like Rio Tequila Cantina.  Well, either that or because of trips to Mexico, but I digress.  What I can tell you is that when it comes to good tequila flights, tastings, and adventures from your standard or basic tequila, this is the kind of Mexican restaurant that matters to them.
For someone like me who's not a tequila snob, I'll focus on the waterfront dining along Bow Street and pick from the crazy amounts of salt or sugar choices for the rims of my margaritas on the rocks, please.
We know that one of the hottest and most vibrant restaurant scenes in the Seacoast is in Portsmouth, New Hampshire. Rio Tequila Cantina is already shaking things up, and I love it.
Mexican cuisine is most definitely one of the most popular out there, and it never seems to matter how many Mexican restaurants there are, because we can always use more.
Cheers!
12 Things That Shock People After Moving to New Hampshire
Time to look at New Hampshire through the eyes of a new comer! What do we do differently that people from elsewhere think is weird? The answer is...A LOT OF THINGS.
Camping for the Non-Campers: 10 Glamping Sites in Maine That Will Exceed Your Needs
More From Seacoast Current