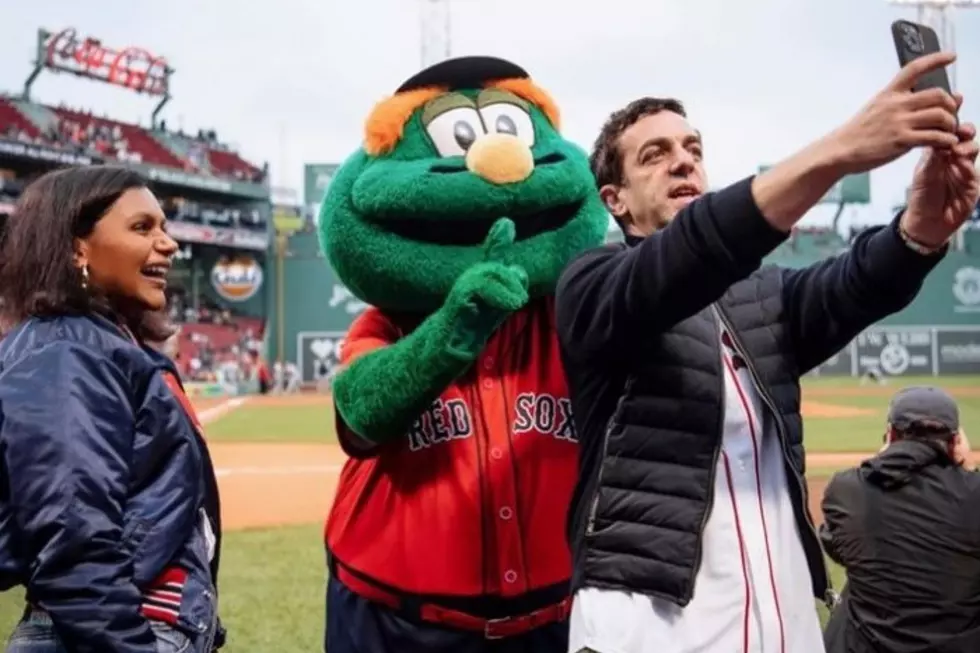 Mindy Kaling and B.J. Novak of 'The Office' Stop by Fenway Park and Their Favorite Massachusetts Burger Joint
Mindy Kaling via Instagram
Editor's note: This article was written by a Townsquare Media Northern New England contributor and may contain the individual's views, opinions or personal experiences.
Ryan and Kelly forever!  You totally understand that reference if you're a fan of the critically acclaimed, award winning sitcom, The Office, and who isn't.  And seeing Mindy Kaling and B.J. Novak together in their hometown of Boston is the ultimate.  First they hit Mr. Bartley's Burger Cottage in Cambridge Square.
Mindy is from Cambridge and went to Dartmouth, while B.J. is a suburban Boston boy from Newton who graduated from Harvard, so they are truly back home on their turf and having a blast at their favorite burger joint where Amazon Founder Jeff Bezos was spotted in May.
Mr. Bartley's via Instagram
I should tell you that I've been stalking the Mr. Bartley's Instagram page and Mindy's for that matter, because in May, Mindy commented under this Jeff Bezos sighting post at Mr. Bartley's that she was coming in June.  Here's that comment below.  Who knew she was bring B.J., though. What a pleasant surprise!
Meanwhile, back to Mindy and B.J. at Mr. Bartley's. According to that post, this is the very first time they've been there at the very same time. You'll love this video below, and as you scroll through the photos after the video, you can see them hamming it up.  We wouldn't expect anything less.
Their photos were already on the wall with the caption "Mindy Kaling and BJ Novak both ate here but not together". As of now, that statement is no longer true so BJ took joy in scribbling that part out with a sharpie!

 
I would have died if I had seen them in person.  There are just some celebrities that do that.  I mean, I absolutely adore The Office and the hilariously fun sitcom The Mindy Project, where B.J. guest starred a few times. Their fans absolutely loved seeing them together again.
And Mindy took some time for solo photos as well to support her favorite Boston boys and true best friend, Wally the Green Monster.
Maybe next time they'll return with John Krasinski, another Newton boy who graduated from Brown and is, as you know, an alum of The Office.
Enjoy a Sweet Summer Treat at These 7 Gelato Places in New Hampshire
Tom Cruise's #1 Box Office Hits By Decade
Tom Cruise has now had #1 box-office hits in five consecutive decades, from the 1980s to the 2020s.
More From Seacoast Current