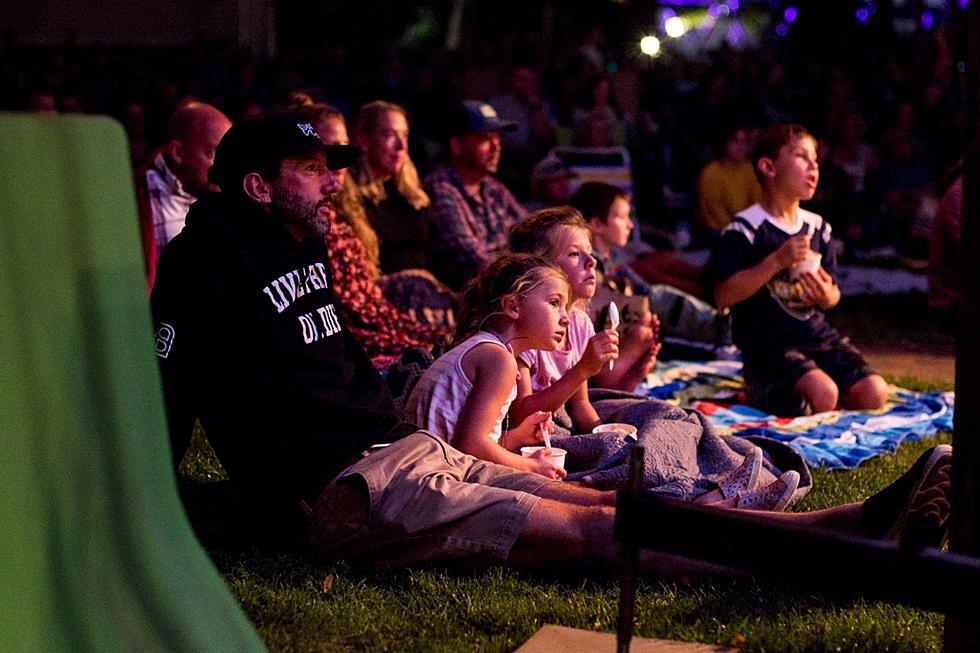 Movies in the Park Are Back in Portsmouth, New Hampshire and Here's What's Playing
6 Prescott Park Arts Festival Facebook
Editor's note: This article was written by a Townsquare Media Northern New England contributor and may contain the individual's views, opinions or personal experiences.
The Prescott Park Arts Festival is back with their Monday Night Movies!  This outdoor movie series is so summer, and now we know exactly what's playing.
With so many events, festivals, and concerts spread out between Wednesday or Thursday into the weekend, it's nice to have these eight relaxing Monday Night Movie nights to sit by the water in Prescott Park in Portsmouth.
Whether you want to lounge on blankets or sit in chairs, eat popcorn, or maybe bring a fancy spread, the Prescott Park Arts Festival Monday Night Movie series is a tradition that means summer for so many of us in the Seacoast.
Movies start at 8:30, so without further adieu, here's your Prescott Park Arts Festival Monday Night Movie Series for 2022, with dates and descriptions below.
Perks of Being a Wallflower
June 27
Socially awkward teen Charlie is a wallflower, always watching life from the sidelines, until two charismatic students become his mentors.
Encanto
July 11
The Madrigals are an extraordinary family who live hidden in the mountains of Colombia in a charmed place called the Encanto.
Star Wars: The Empire Strikes Back
July 18
Luke Skywalker, Han Solo, Princess Leia and Chewbacca face attack by the Imperial forces and its AT-AT walkers on the ice planet Hoth.
Moonrise Kingdom
July 25
Set on an island off the coast of New England in the summer of 1965, Moonrise Kingdom tells the story of two 12-year-olds who fall in love, make a secret pact, and run away together into the wilderness.
Clue
August 1
The whodunit board game comes to life as guests are invited to a swanky isolated mansion by a man who knows a dark secret from each of their pasts.
Grease: Sing-Along
August 8
Experience the friendships, romances and adventures of a group of high school kids in the 1950s.
Hook
August 22
Peter Pan has grown up to be a cut-throat merger and acquisitions lawyer, and is married to Wendy's granddaughter, Moira. Captain James Hook kidnaps his children, Jack and Maggie, and Peter returns to Neverland with Tinkerbell.
The Wizard of Oz
August 29
When a tornado rips through Kansas, Dorothy Gale and her dog, Toto, are whisked away in their house to the magical Land of Oz.
10 Actors Who Turned Down Star Wars Roles
This Mansion on New Hampshire's Lake Winnipesaukee Has an Elevator and Private Beach
Let's Walk Through This Lake Winnipesaukee, New Hampshire Home Listed at Almost $8M from
Susan Bradley with Coldwell Banker
. It includes an elevator, jetted indoor pool, and guest quarters.