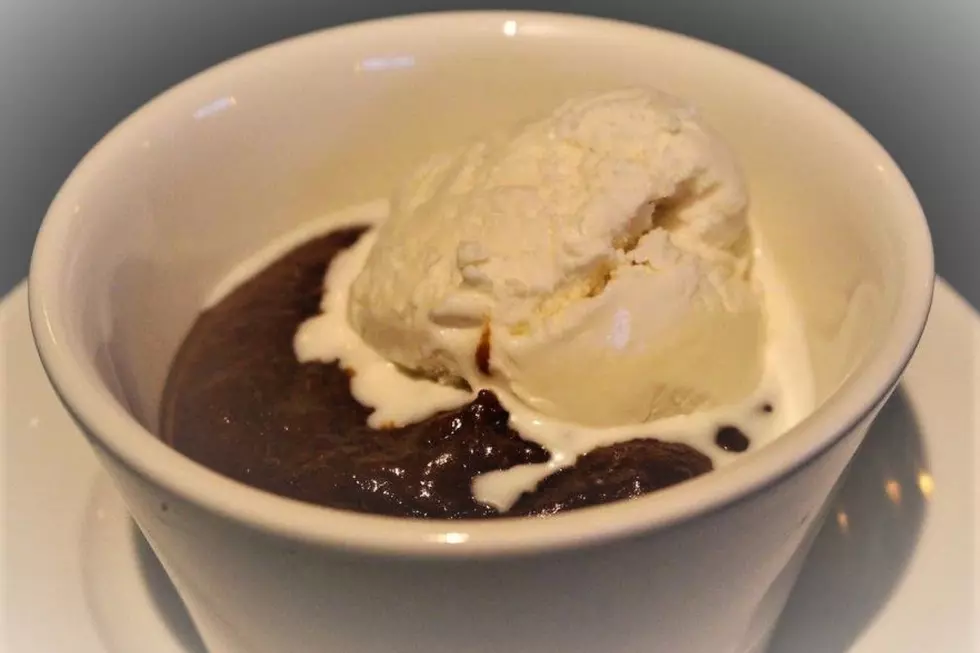 New England's Oldest Dessert Has Its Own Day
Gayln's Bar Harbor via Facebook
Editor's note: This article was written by a Townsquare Media Northern New England contributor and may contain the individual's views, opinions, or personal experiences.
New England is known for some incredible food, namely anything made with our freshly-caught seafood like lobster rolls and clam chowder.  What we're not yet known for has its very own day on November 13th each year. It's a dessert that looks like an apple crumble pie with ice cream, but it's not.
It's called Indian pudding, and you can still find it on the menu in a few places.  I'll get to those in a minute, as well as how to make your own.
If you've had it before, you know it's a gooey, bubbling concoction that's a runny, hot mess where you just add vanilla ice cream and dig in.  The Take Out website hit it on the head when it described it as the most delicious, comforting, quintessentially New England foods you can eat.
According to The Take Out, there's no official first recipe.  Indian pudding dates back to early English settlements in New England on Cape Cod in 1620, quickly growing to include Boston and eventually New England.  The Take Out says it most likely started as a hasty pudding or porridge made with flour, milk, and sugar, eventually using cornmeal when flour was hard to come by.
Soon, it was made with molasses because of easy access to the sweet syrup, and though not super well known anymore, there is a National Indian Pudding Day on November 13th.
You can find Indian pudding on the menu at the Maine Diner in Wells, Maine, Galyn's in Bar Harbor, Maine,  Longfellow's Wayside Inn in Sudbury, Massachusetts, and the Union Oyster House in Boston, which as any true New Englander knows, is a National Historic Landmark and America's oldest continuously-serving restaurant since 1826.
If you want a recipe to make your own, click here and New England Today has one.
Musicians Who Are Banned From Saturday Night Live
These musical acts were naughty and got exiled from the NBC late night comedy show.
Adam Sandler Bought the Most Unexpected Los Angeles Area Home
More From Seacoast Current