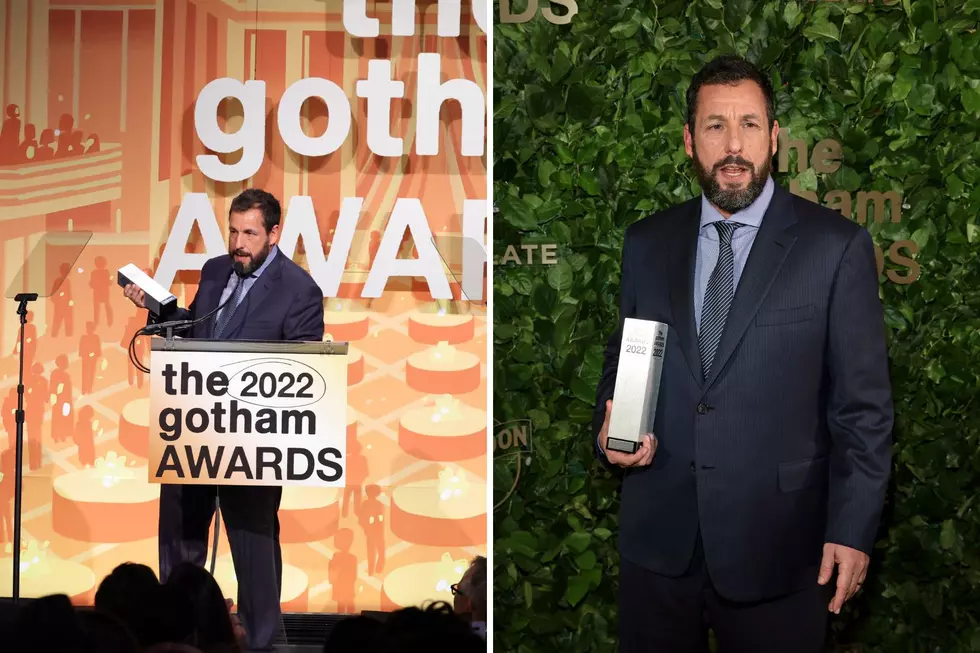 New Hampshire's Adam Sandler Reads Hilarious Speech Written by Daughters at Gotham Awards
Getty Images
Editor's note: This article was written by a Townsquare Media Northern New England contributor and may contain the individual's views, opinions, or personal experiences.
Gotham Awards
I'm not going to bury the headline -- I've never heard of the Gotham Awards. In fact, when I first heard of them, I thought it was something involving Batman since most Gotham mentions are related to Batman.
But according to the most trusted source on the Internet, Wikipedia (note the sarcasm), the Gotham Awards are simply Independent Film Awards. Plain and simple.
And a Granite Stater scored one when the 32nd Gotham Awards went down on Monday night.
Adam Sandler's Tribute Award
Normally at awards shows, you really only hear of one Lifetime Achievement Award being given out each year. But the Gotham Awards operate a little differently, calling them Tribute Awards and dishing out multiples each year.
It just so happens that one of the Tribute Awards this year went to the Pride of Manchester, New Hampshire -- Adam Sandler.
Adam Sandler's Gotham Awards Acceptance Speech
The advantage that Adam (and every other Tribute Award recipient) had over other Gotham Awards winners on Monday night was that he knew all along that he was going to receive an award. So, while other nominees prepare a speech just in case, he knew he was going to get stage time.
So, he decided not to write a speech because, as he told the audience while behind the podium, he's "been too busy to write a speech." And when he mentioned that to his daughters, they offered to write it for him, but only if he'd deliver it in "that goofy southern accent you always do your other dumb speeches in."
So, he did.
And honestly, whether or not his daughters Sadie and Sunny (who are 16 and 14, according to the Sandman) actually wrote the speech -- it's solid gold. There are times it seems like didn't read it beforehand, so as he scanned ahead, he laughed before reading the line.
But then you listen to some of the content of the speech and it makes you wonder whether or not they actually wrote it, or he wrote it himself but delivered it from his daughters' perspective.
Regardless, it's absolutely hilarious and there are plenty of legitimate laugh-out-loud moments in it. If the video below doesn't start at Adam mentioning he didn't write his own speech, start the video at 6:38. (And by the way, there's NSFW language.)
These Celebrities Call New England Home
These celebrities all have ties to New England in some way, shape, or form!
Most Controversial Celebrity Magazine Covers Ever
Below, discover the most controversial celebrity magazine covers to ever hit the newsstands.
More From Seacoast Current