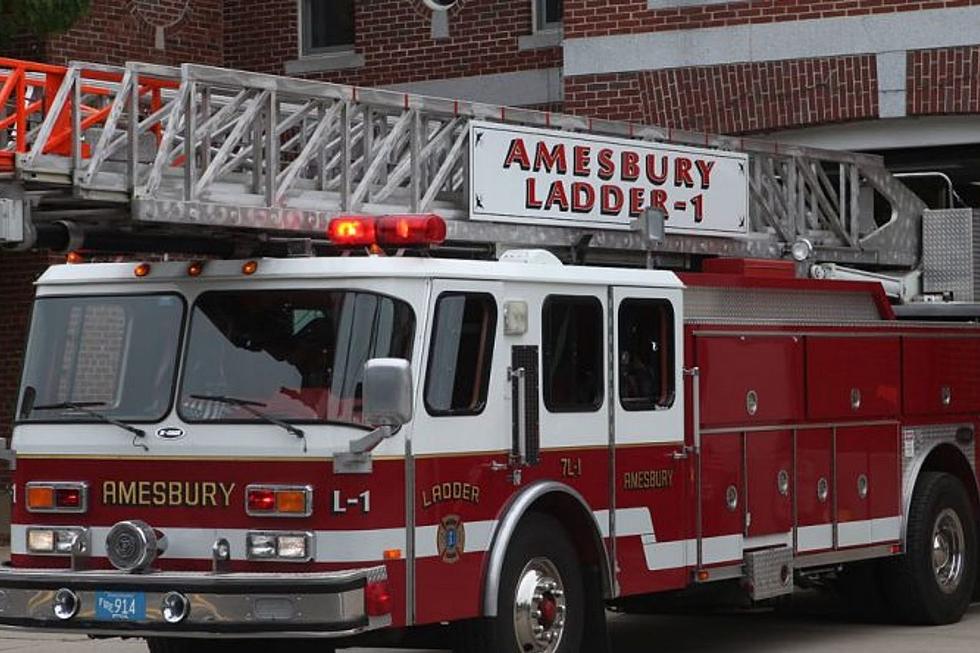 Newburyport Cop, Amesbury Firefighters Rescue Man From Merrimack River
Amesbury Fire & Rescue truck (Amesbury Fire & Rescue)
Amesbury firefighters were assisted by a Newburyport Police Officer to rescue a person struggling out of the Merrimack River on Monday afternoon.
The officer noticed the person in the water as he crossed the Hines and Chain bridges around 1 p.m., as well as a boat adrift, according to the U.S. Coast Guard Station Merrimack River.
The officer got his own boat, which was moored nearby, and was able to pull him onto his craft, according to Amesbury Fire Chief Kenneth E. Berkenbush. The individual was brought to shore, and Amesbury firefighters were able to administer CPR with five minutes of first being notified.
Amesbury Police, the Amesbury Harbormaster, and the U.S. Coast Guard Station Merrimack River also responded.
"Everyone involved moved really fast and the patient was already out of the water when we arrived, so that was a huge help, and our firefighters went to work right away. Things worked well," Deputy Chief James Nolan said in a statement. "I want to thank all the mutual aid partners who responded with us, as well as the passerby with a boat."
The individual was then taken to Anna Jacques Hospital and transferred by medical helicopter to a regional trauma center for treatment.
Contact reporter Dan Alexander at Dan.Alexander@townsquaremedia.com or via Twitter @DanAlexanderNH
Trending Stories for Seacoast Current (May 2-8, 2022)
More From Seacoast Current