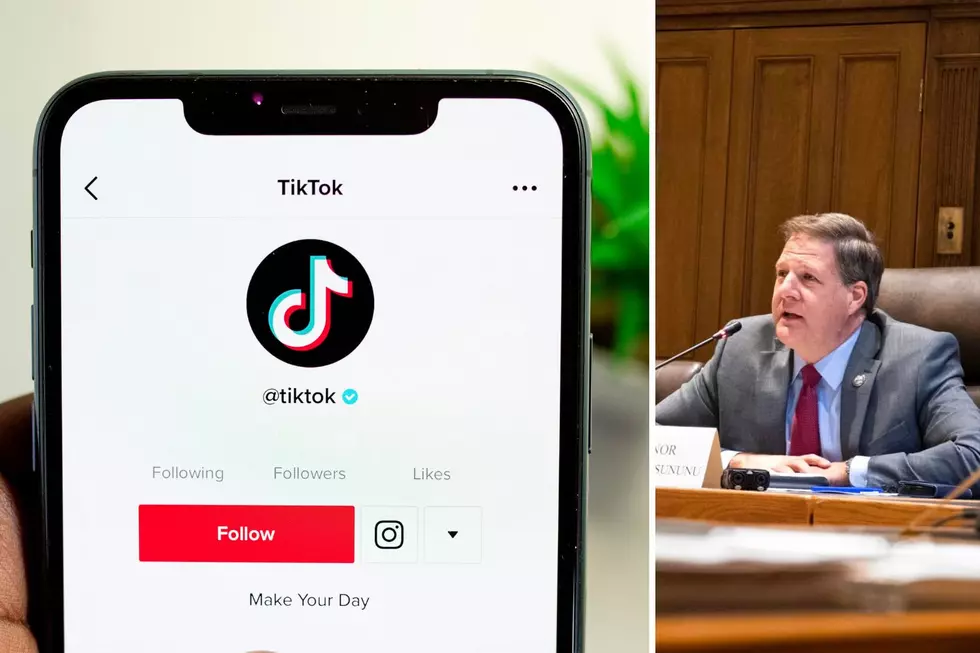 NH Gov. Chris Sununu Bans TikTok From State Phones, Computers
TikTok app, Gov. Chris Sununu (Canva) (Gov. Chris Sununu)
Gov. Chris Sununu has made New Hampshire the latest state to ban the TikTok app from state-issued devices and computer networks.
Seven states — Alabama, Maryland, Oklahoma, South Carolina, South Dakota, Utah, and Texas — have already issued bans over concerns that personal information of users could wind up with the Chinese government, according to CNN. There had been discussion during the Trump administration of banning TikTok, but negotiations have been ongoing to let the app stay legal.
TikTok has more than 94 million users in the United States. According to a statement from Sununu, the app is owned by a Chinese company,ByteDance Ltd., which has a subsidiary that is partially owned by the Chinese Communist Party.
"New Hampshire is joining the growing list of states that have banned TikTok and other Chinese companies from state government devices and networks," Sununu said about his executive order signed Wednesday. "This move will help preserve the safety, security, and privacy of the citizens of New Hampshire.
The order also affects Huawei Technologies, ZTE Corp, Hytera Communications Corporation, Hangzhou Hikvision Digital Technology Company, Dahua Technology Company, Tencent Holdings, including Tencent QQ, QQ Wallet, and WeChat, plus Alibaba products like AliPay.
The executive order also directs the Department of Information Technology and other Executive Branch entities to remove any existing apps from the system and implement measures to prevent future installation.
It could, however, not make any difference.
Denis Goulet, commissioner for the Department of Information Technology, told NH Journal that use of TikTok is already prohibited from use on the state-issued iPhones. Workers who are issued state cell phones sign an agreement that they will not use their phones for non-state business.
Contact reporter Dan Alexander at Dan.Alexander@townsquaremedia.com or via Twitter @DanAlexanderNH
Shop Local at These 20 New Hampshire Small Businesses This Holiday Season
More From Seacoast Current