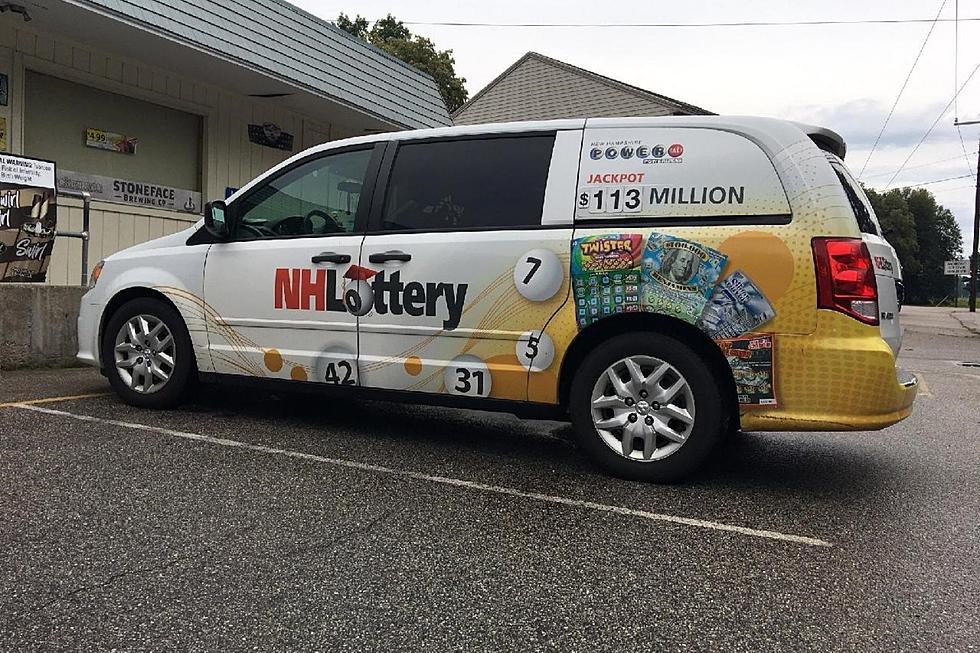 NH Lottery Sales Climb to Record Levels
NH Lottery vehicle (Kimberley Haas)
The NH Lottery broke its all time sales record in April to become one of the fastest growing lotteries in the country with $518.5 million in total sales.
The game also generated $142.1 million in revenue to support education in New Hampshire for a total of $2.3 billion since the lottery was founded in 1964.
Driving the record sales are sports betting which exceeded $520 million during Fiscal Year 2021. Players bet nearly $436 million through the DraftKings online sportsbook and more than $84.6 million at New Hampshire's two retail sportsbooks, DraftKings Sportsbook at The Brook in Seabrook and DraftKings Sportsbook at Manchester.
The 2021 NCAA men's college basketball tournament attracted $15.1 million in wagers the biggest sports betting driver overall for the length of the tournament from March 15 until April 4. The 2021 Super Bowl was the biggest single-game sports betting event with the game generating $7.1 million in wagers.
"With an expanded menu of games, new offerings like KENO 603, sports betting through our collaboration with DraftKings, NH iLottery, and a consistent focus on engaging our current audience and tapping into new markets, we feel confident we have positioned the New Hampshire Lottery for continued success and growth as we look toward the future," Lottery executive director Charlie McIntyre said.
The lottery's staples also did well with Mega Millions sales up roughly 54% and Powerball sales were up nearly 30% year-over-year. KENO 603 sales ran more than 65% ahead of last year, Fast Play sales outpaced the previous year by more than 212%, Gimme 5 sales were up nearly 37% and scratch tickets saw an increase in sales of more than 18% year-over-year.
NH iLottery also continued its upward trend as year-over-year sales were up by nearly 118%.
Contact reporter Dan Alexander at Dan.Alexander@townsquaremedia.com or via Twitter @DanAlexanderNH
LOOK: Here are the pets banned in each state
Because the regulation of exotic animals is left to states, some organizations, including The Humane Society of the United States, advocate for federal, standardized legislation that would ban owning large cats, bears, primates, and large poisonous snakes as pets.
Read on to see which pets are banned in your home state, as well as across the nation.
More From Seacoast Current