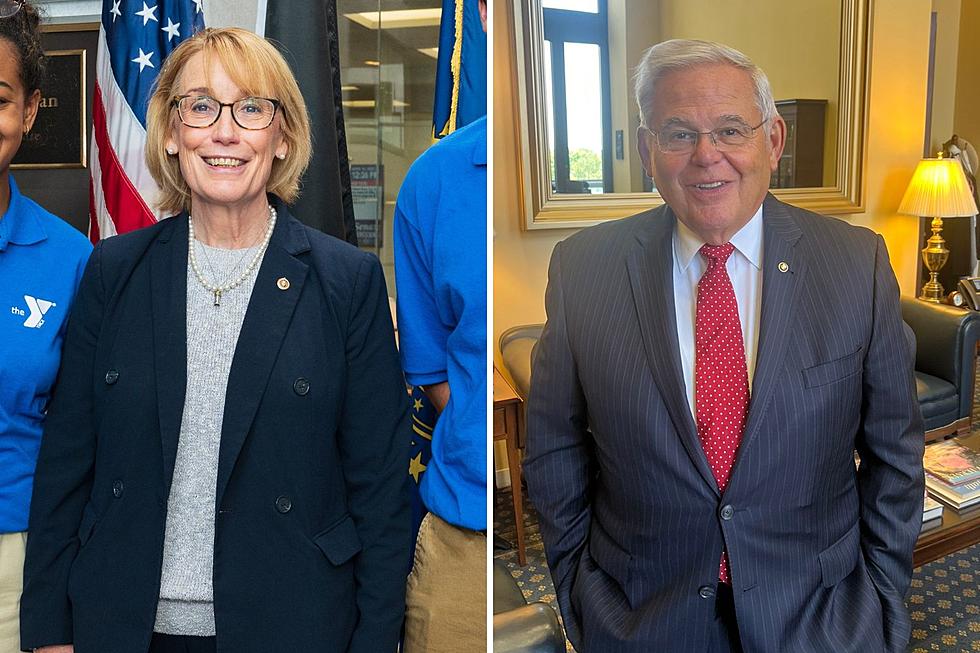 New Hampshire Senator Hassan Calls for Indicted Senator Menendez to Resign
Sen. Maggie Hassan (Maggie Hassan), Sen. Robert Menendez (@SenatorMenendez via X)
Two members of the New Hampshire congressional delegation joined a growing list of Democrats and Republicans calling for indicted New Jersey Senator Robert Menendez to resign.
Federal prosecutors unsealed the indictment against Menendez on Friday, accusing the three-term Senator and his wife Nadine Arslanian of taking bribes including $100,000 in gold bars, nearly $500,000 in cash, and a Mercedes-Benz luxury car.
Officials said that in exchange, Menendez provided officials in Egypt with sensitive information and helped the county convince other U.S. senators to lift a hold on $300 million in aid for its increasingly authoritarian government. The charging documents also claim he tried to derail a criminal investigation into an associate.
"The allegations leveled against me are just that — allegations," Menendez said Monday morning. He said that prosecutors had the facts wrong, and had twisted them to be as "salacious as possible."
Menendez has been defiant and said he will not step down, despite calls from leading Democrats in New Jersey, including Governor Phil Murphy, fellow Senator Cory Booker, and most of the state's congressional delegation.
"I urge Senator Menendez to resign. He is entitled to equal justice under the law just as every American is, but he is not entitled to a Senate seat," Hassan wrote on her X account.
Rep. Ann Kuster, D-NH, 2nd District, reposted a message from Booker, adding "I agree."
Senator Jeanne Shaheen, who serves on the Senate Committee on Foreign Relations with Menendez, has not responded to messages from Seacoast Current asking if she wants Menendez to resign. He stepped down as chairman of the committee per Democratic party rules.
Massachusetts Sens. Elizabeth Warren and Edward Markey have also said Menendez should step down.
Reporting by New Jersey 101.5 reporter Rick Rickman was used in this report.
Contact reporter Dan Alexander at Dan.Alexander@townsquaremedia.com or via X (Twitter) @DanAlexanderNH
New England's Top Pumpkin Patches for Festive Fall Fun
More From Seacoast Current