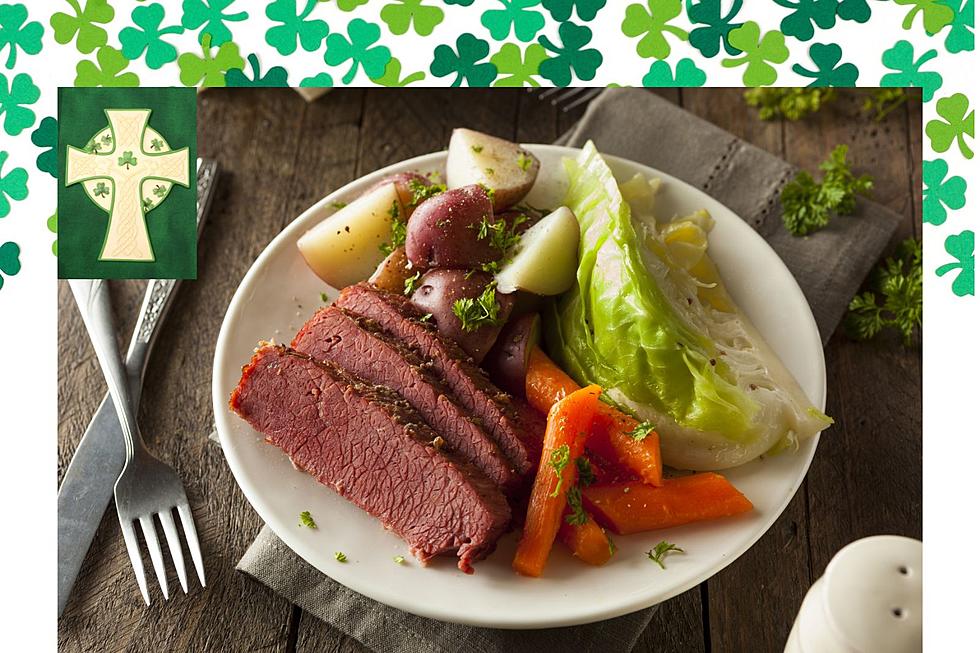 No Meat on Friday, Except for St. Patrick's Day in This Massachusetts City
Getty Images/Canva
Editor's note: This article was written by a Townsquare Media Northern New England contributor and may contain the individual's views, opinions, or personal experiences.
Call it the luck of the Irish, or the luck of the Roman Catholics in Worcester, Massachusetts.
The Catholic Free Press has reported the Diocese of Worcester has been given a special dispensation for eating meat on a Friday in Lent, thanks to Bishop Robert J. McManus.
The Bishop is Irish, and so is St. Patrick.  Here's the statement released by Bishop McManus to his diocesan parishioners.
The liturgical commemoration of St. Patrick, the patron saint of Ireland, March 17, is observed this year on a Friday of Lent that the Church prescribes as a Day of Abstinence from meat. In light of the importance of this feast day for many in the Diocese of Worcester, I am granting a dispensation from the rule of abstinence on Friday, March 17, 2023.
I ask that those who take advantage of this dispensation perform another act of penance in its place on that day
So, there you have it, direct from the pen of the holy Bishop McManus.
It's not often St. Patrick's Day falls on a Friday, but when it's on a Friday during Lent, it's a difficult day not to eat corned beef.  Catholics don't eat meat on Fridays during the Lenten Season.
So naturally, you have to wonder if Cardinal Sean Patrick O'Malley, Archbishop of the Boston Diocese, will ponder the same dispensation.  According to VOAnews.com, Boston is the most Catholic city in America, tying with New York City and Pittsburgh for #1.
Also, Boston is the most Irish city in America, with over 20% of its population decedents of Ireland.
Where does Worcester rank? Worcester is the 6th most Irish city in America, which explains a lot.
Happy St. Patrick's Day. Oh, and you might want to look up St. Patrick's heritage. He was from Great Britain.  Thank goodness that part is not so well-known.
50+ of the Best Massachusetts Bars and Nightclubs That have Closed
Below are over 50 of the best bars that have come and gone in Massachusetts. They may be closed, but the blurry, drunken nights, will be somewhat remembered forever.
More From Seacoast Current