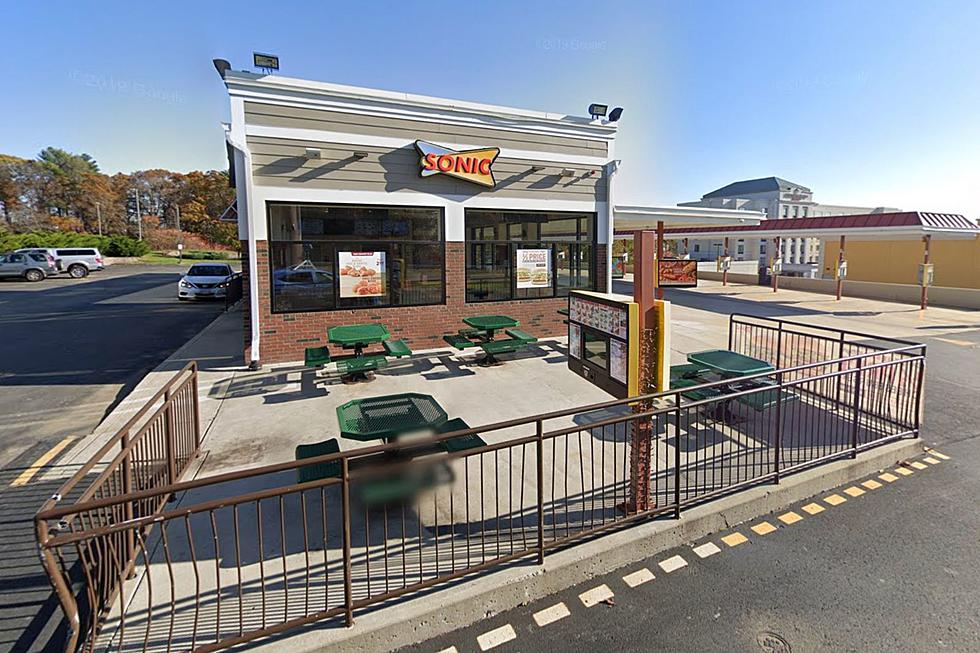 No Sonic Drive-In in New Hampshire or Maine, but the Closest One Isn't Crazy Far
Google Street View
Sometimes you just need Sonic in your life, and we don't mean the speedy little blue guy.
Last year, this writer traveled with friends to Nashville, and spent some time in the nearby town of Franklin. When it came time to eat, we pulled into a Sonic Drive-In for some grub. Honestly, it hit the spot. Yours truly had never been to a Sonic before, and definitely had a positive first experience.
So, why the heck don't we have a Sonic Drive-In in New Hampshire or Maine? If you're in the mood for quick and convenient fast food, you can't go wrong with Sonic. Plenty of folks love this chain, and it would likely do very well here.
Anyway, while we're playing the waiting game in the Granite and Pine Tree States, you may be wondering how far away the nearest Sonic location is in the meantime.
According to the chain's website, there are 12 Sonic locations in New England, mostly in Connecticut and Rhode Island. That said, four are in Massachusetts, in the towns of Stoughton, Springfield, Somerset, and Peabody. All of these places are either south of Boston or in the western part of the state, with the exception of Peabody.
For most of us here in New Hampshire and Maine, Peabody (located near the popular Halloween destination that is Salem, Massachusetts), is probably the closest option if you're looking for your Sonic fix. The Drive-In is located at 55 Newbury Street, and you can learn more about their hours and information here.
Speaking of chain restaurants, here are some popular New England chains that the rest of the world needs.
Beloved New England Chains That the Rest of the World Needs
These are New England only chains that deserve to be nationwide.
These fast food chains got their start in New England.
7 Famous Fast Food Chains That Started in New England
We all know America Runs on Dunkin. But that's not the only big-time, American fast food restaurant to get its start in New England...
More From Seacoast Current