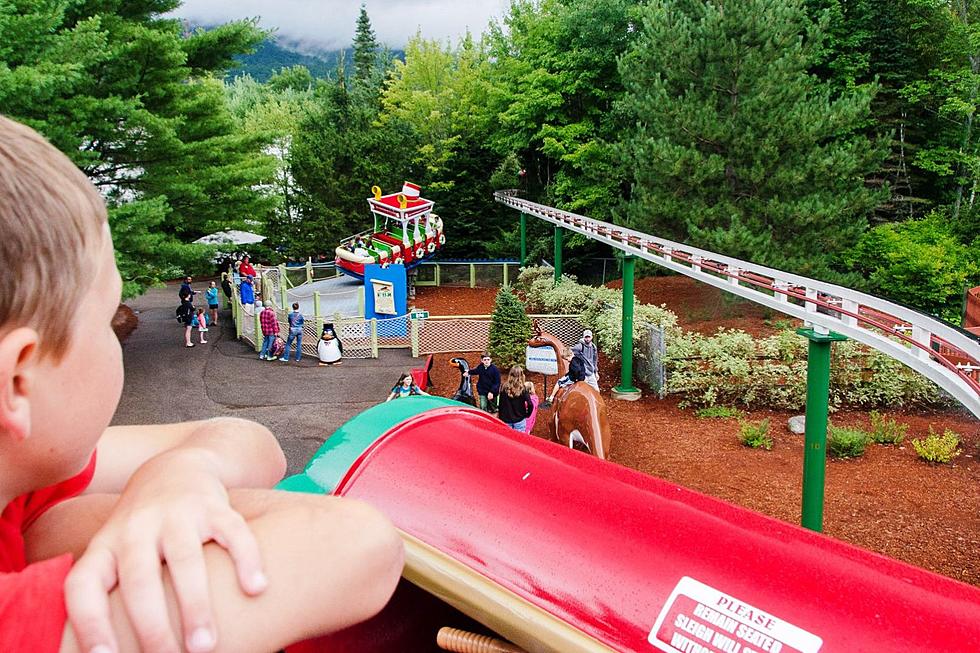 One of Most Popular Rides at Santa's Village in New Hampshire is Closing for Good
Santa's Village via Facebook
Editor's note: This article was written by a Townsquare Media Northern New England contributor and may contain the individual's views, opinions, or personal experiences.
Wow. It's the end of a 35-year tradition.  It's never easy to see a much-loved tradition go by the wayside, and that's exactly what's happening at Santa's Village in Jefferson, New Hampshire.  Yes, Santa's Village is bidding farewell to one of its most popular rides this fall, which means it's time to take those last rides. And what better time than this summer?
Summer is most definitely amusement and theme park season, and a favorite in New England is the 23 rides at Santa's Village with mostly Christmas or winter-themed names designed for the little ones and pre-teens.  'Rudy's Rapid Transit Roller Coaster', which twists and turns through the trees of the park, is officially going into retirement this fall.  Kids and adults climb and then descend 26 feet onto a double-figure-eight track with multiple dips and turns at up to 22 mph, with hands and arms up with screams and smiles of joy.
According to Santa's Village, this summer is the final summer to ride Rudy's and feel like you're flying with the reindeer, except without the whole "traveling the whole world in 24 hours" thing that Santa does each Christmas Eve.
What an end to an era, as Rudy's has been at Santa's Village since 1988, according to the website. And all you have to do is jump on Facebook to see the few hundred comments of disbelief and sadness.  However, the good news is that something will take its place.
According to Santa's Village, just like when the Great Humbug Adventure was retired for a beautiful modern ride, Rudy's too will eventually be the home of something fresh and modern.
Bad Movies That People Love
These "so-bad-they're-good" films are incredibly popular with audiences.
28 Rock Stars Older Than President Joe Biden
A list of rock stars older than President Joe Biden.
More From Seacoast Current