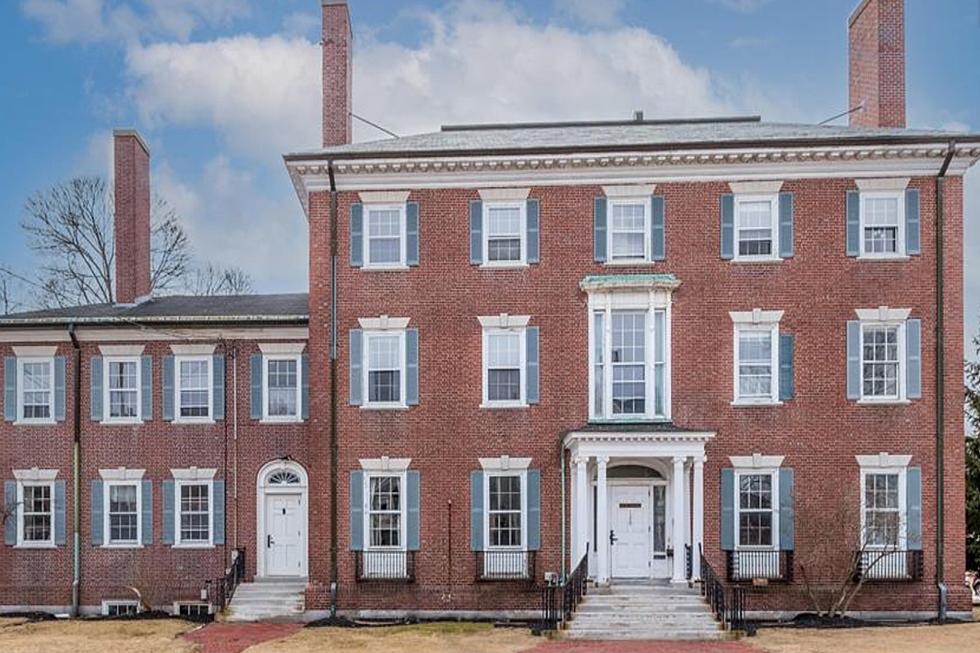 Peek Inside the Century-Old Doctors Dormitory for Sale in Maine
Waypoint Brokers Collective
Editor's note: This article was written by a Townsquare Media Northern New England contributor and may contain the individual's views, opinions or personal experiences.
The Portland, Maine real estate market has been scorching hot for years now, and it's not just high-end condominiums or multi-family units with tons of rental potential. Lately, some of Portland's hottest listings have been of the unique variety. Listed by Waypoint Brokers Collective, the sprawling property at 120 West Street is an eye-catcher. But its history and the changes the large property has endured over the last century are as substantial as the rather hefty price tag.
Portland's West End was once home to a group of impressive mansions. According to pmwht.org,  this large mansion was a wedding gift from a father to his daughter in the early 1900's, and since its construction has served many purposes through its more than 100 years of existence. At one point in time, it was the large-scale home for Mary Cate Thomas, her husband William, their seven children, and group of servants including a live-in nanny. Decades later, it was lightly renovated and reconfigured to become a dormitory for doctors completing their residency at Maine Medical Center. The Thomas House has only known two owners for more than 110 years, and now it's officially on the market for the very first time. Let's take a look inside the unique Thomas House.
Peek Inside The Century-Old Doctor Dormitory For Sale In Portland, Maine
The original home of a Portland power couple, William and Mary Cate Thomas, a majestic property at 120 West St. is officially for sale for the very first time. Its first life was housing a large family and its second life was as a doctor dormitory for Maine Medical Center. What does the third act have in store?
19 of Portland's Oldest Bars and Restaurants That Have Stood The Test of Time
Before Portland, Maine become a trendy foodie town, there were still dozens of incredible restaurants that laid the foundation for what the city is today. Many have closed over the years but a handful have stood the test of time and continue to thrive today.
30 Ways to Know You're from Portland Without Saying You're from Portland, Maine
Tell me you're from Portland without telling me you're from Portland, Maine...
More From Seacoast Current