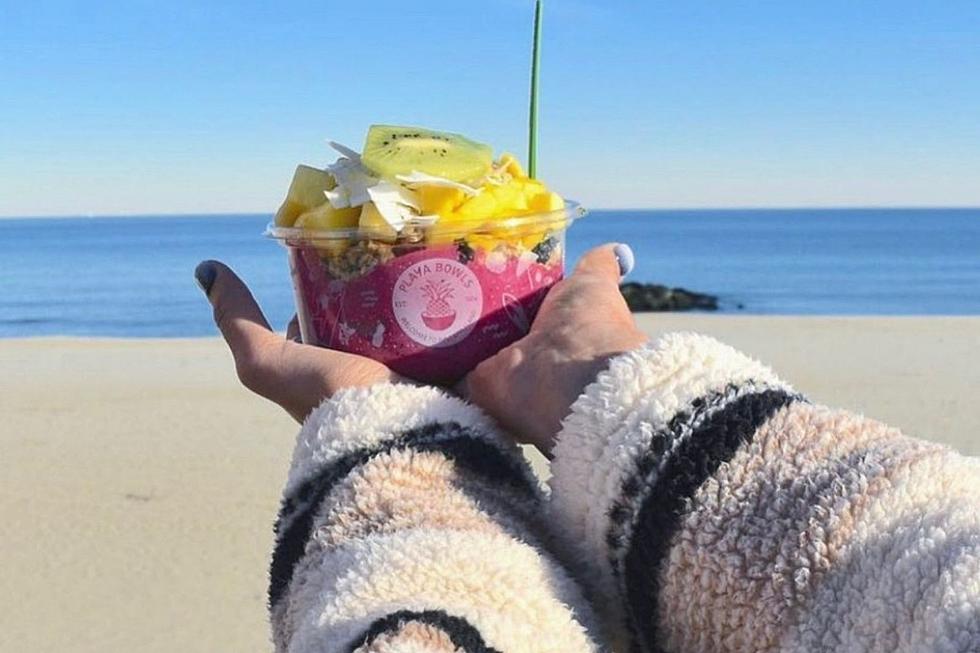 Playa Bowls to Open in Hampton Beach With Healthy Acai Bowls, Smoothies, Juices
Playa Bowls via Facebook
Editor's note: This article was written by a Townsquare Media Northern New England contributor and may contain the individual's views, opinions or personal experiences.
Do you love fruit and acai bowls? How about smoothies, dragon fruit, coconut, bananas, and dragon fruit?  Well, aren't you in luck, because this weekend (Saturday, April 23) is the soft opening for Playa Bowls in Hampton Beach, New Hampshire.
According to the Playa Bowls press release, "the 766 sq ft location is Playa's 145th location nationwide and the 2nd in the state of New Hampshire, opening in partnership with local entrepreneurs Josh & Carrie Ayers."
The press release also noted that Playa Bowls' Hampton Beach location is at 235 Ocean Boulevard, and that it will be open Saturdays and Sundays 8 a.m. to 6 p.m. through May 21.
On May 21, the new location in Hampton Beach will have a grand opening celebration with free bowls and special prizes for the first 50 people in line.
After May 21, Playa Bowls Hampton Beach will be open seven days a week from 8 a.m. to 8 p.m..
The other location in New Hampshire is at 555 Hooksett Road in Manchester, and open every day from 8 a.m. to 8 p.m..
Sorry, Maine, no locations yet.
According to playabowls.com, the business was founded by surfers Abby Taylor & Rob Giuliani and "born out of the desire to recreate the delicious, refreshing, healthy versions of acai and pitaya bowls the pair encountered on various surf trips to Costa Rica, Nicaragua, Panama, Puerto Rico, California, and Hawaii."
The duo enjoyed the different kinds and styles of the popular post-surf treat and wanted more, the website stated, so they "set up a blender and a folding table on the boardwalk in their hometown of Belmar, and Playa Bowls was born."
It's apparently been over eight years and a million bowls later, as "Playa Bowls continues to offer superfruit bowls with a mission to lead communities in healthy, sustainable living," according to playabowls.com. 
The website goes on to say that "customers at Playa Bowls can pick from an extensive menu of creative bowls or custom design their own, choosing from a variety of bases made with superfoods including Pure Acai Berry, Pitaya Fruit, Chia Seeds, Coconuts, Kale, Bananas, and layering on toppings including fresh fruit, seeds, nuts, granola, dried berries, and nut butters."
Playa Bowls' website also has oatmeal bowls, fresh juices, and smoothies. The bowls can be made vegan, gluten-free, and can be adapted to work with some specific diets.
It seems there's something for everyone, and you can feel healthier just by stepping inside. If anything, it's just one more place to check out when you go to Hampton Beach.
Here Are 14 New Hampshire Restaurants That Have Been Featured on Food TV Shows
25 Ways to Tell You are From New Hampshire
One Granite Stater can always sniff out another and these are some tell tale signs!
More From Seacoast Current