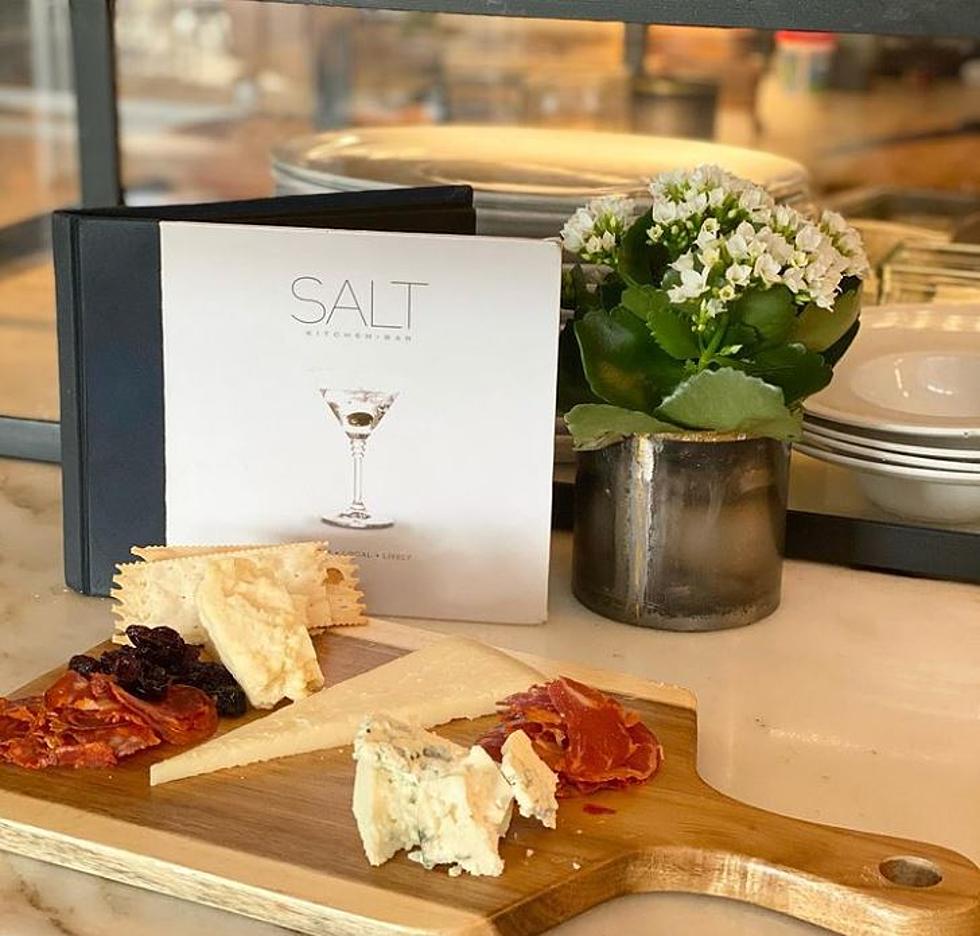 Restaurant Week Begins for Portsmouth, New Hampshire, and the Greater Seacoast
SALT Via Instagram
Editor's note: This article was written by a Townsquare Media Northern New England contributor and may contain the individual's views, opinions or personal experiences.
It is happening. It is really happening.
For the first time since 2019, which feels like longer than three years ago, restaurant week is back for the greater Seacoast area of New Hampshire and Maine.
As a Portsmouth resident, it is so easy to go to the restaurants I know and love over and over again. I know my comfort food, the bartenders that know me, etc.. Restaurant week, which officially begins today, April 21, 2022, is an opportunity for individuals to try new restaurants, support local businesses, and expand their guilty pleasure of eating out.
Restaurant week is actually a little over one week, running from April 21 - April 30 according to the restaurant week website.
The concept is sound, if you are unfamiliar. The participating restaurants offer prix-fixe lunches and dinners at a very reasonable cost. All costs are the same at every restaurant.
Lunch: $25 per person. This does not include tips or drinks. This price will actually be applicable at select restaurants for dinner also, according to the website.
Dinner: $45 per person. Similarly, this does not include tip or drinks. This tradition is a fun one for locals, so make sure to tip your servers well.
The participating restaurants are listed by city.
Durham:
Ciao Trattoria and Wine Bar. Three Chimneys Inn - Frost Sawyer Tavern.
Hampton:
CR's The Restaurant. Tino Kitchen and Bar
Kittery:
Bistro 1828 at Pepperrell Cove. Ore Nell's BBQ.
New Castle:
SALT Kitchen and Bar.
Portsmouth:
110 Grill. Black Trumpet Bistro. BRGR Bar. Cava Tapas and Wine Bar. Cure. Jumpin' Jays Fish Café. Library Restaurant. Martingale Wharf. Moxy. Portsmouth Gas Light Co. Raleigh Wine Bar and Eatery. Ristorante Massimo. River House. Rooftop at the Envio. The Beach Plum. The Carriage House. The District. The Franklin. The Portsmouth Brewery. The Wilder. Rosa Restaurant. Two-Fifty Market at the Sheraton Harborside Hotel. Vida Cantina.
Rye:
Atlantic Grill.
The 5 Maine Restaurants Featured on Diners Drive-ins and Dives Plus 5 More That Should Be on The Show
10 of the Best Waterfront Restaurants in Maine You Need to Experience
We asked our listeners what their favorite waterfront restaurants in Maine are and boy did they deliver! Did your favorite make the list? Keep your eyes out for part 2!
More From Seacoast Current