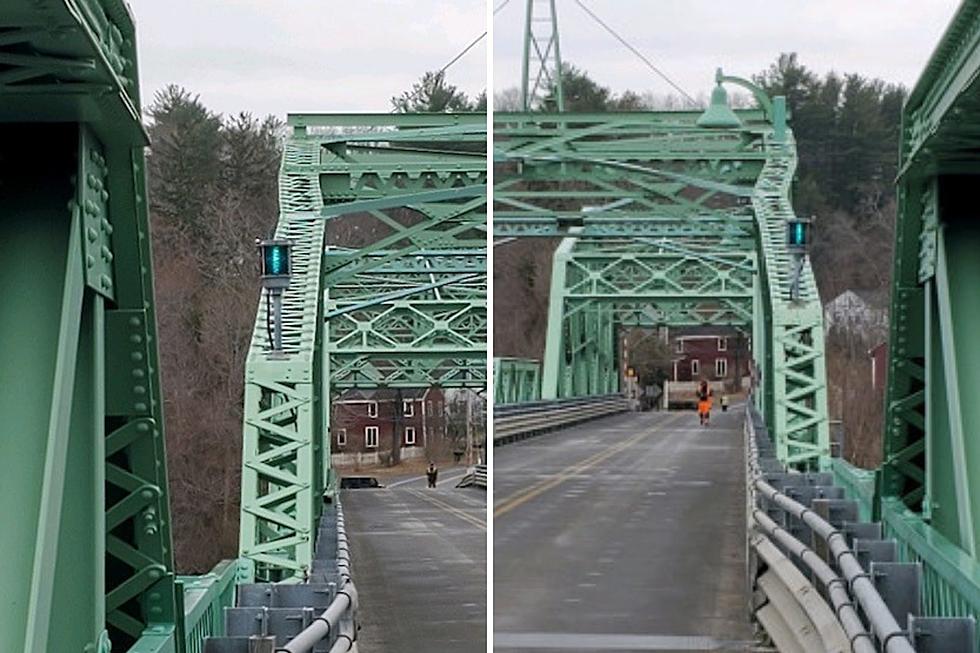 Rocks Village Bridge to Reopen Between Haverhill and West Newbury, MA
Rocks Village Bridge between West Newbury and Haverhill (MassDOT)
The Rocks Village Bridge between West Newbury and Haverhill will reopen after seven months on Tuesday.
The bridge, which spans the Merrimack River between River Road in West Newbury and Wharf Lane in Haverhill, was shut down by the Massachusetts Department of Transportation on St. Patrick's Day after an over-height truck struck the bridge. An inspection determined that this caused "significant damage to several key structural components."
The closure was the third in four years, and officials from Haverhill, West Newbury, and the Legsislature were hoping for truck traffic to be excluded, according to a report by WHAV.
New signage will emphasis the 12'6" clearance on the bridge, but will not exclude heavy truck traffic. Haverhill City Councilor told WHAV he hopes a change in the governor's office in January will bring a new Secretary of Transportation who will consider the issue again.
The first phase of the work that allowed the bridge to swing open for boats was finished on May 27, according to a report by the Newburyport Daily News. Work had to be stopped in early August when the Massachusetts Historical Commission needed to review the work being done. The commission approved the work on August 30.
"MassDOT appreciates the collaboration of state and local officials in Haverhill, West Newbury, and Merrimac, and the patience and understanding of those who reside near and/or use the Rocks Village Bridge during the development and implementation of the emergency repairs."
Contact reporter Dan Alexander at Dan.Alexander@townsquaremedia.com or via Twitter @DanAlexanderNH
New England Patriots vs. Detroit Lions Week 5
A closer look of the Week 5 matchup between the New England Patriots and the Detroit Lions. The final score of the game was 29-0 in favor of the Patriots.
More From Seacoast Current