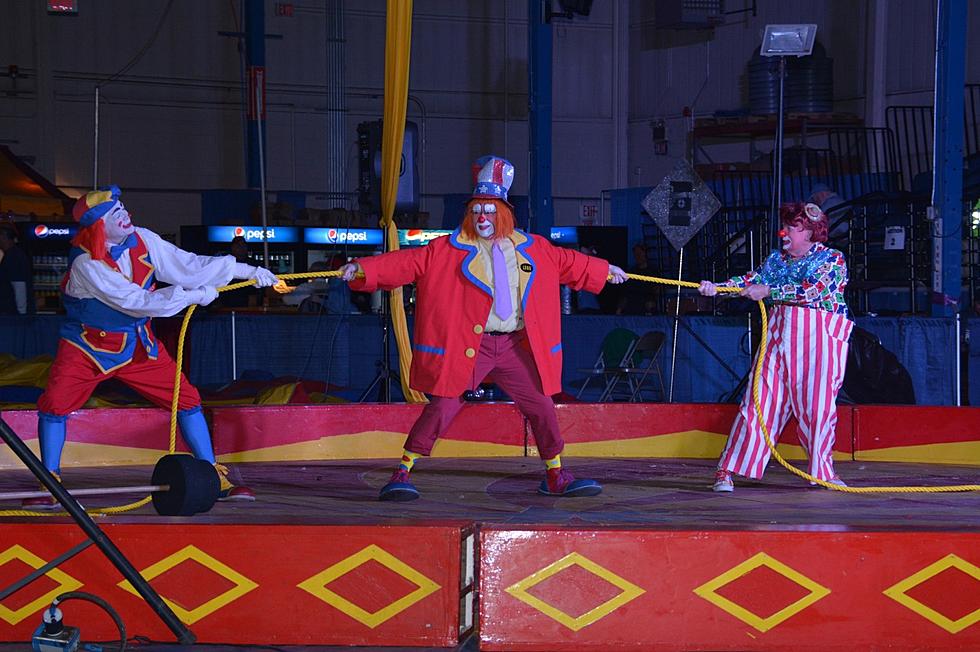 Shriners Circus Returns to Wilmington, Massachusetts, Despite Town's Ban on Exotic Animals
Aleppo Shriners via Facebook
Editor's note: This article was written by a Townsquare Media Northern New England contributor and may contain the individual's views, opinions or personal experiences.
The Shriners Circus has been around for as long as I can remember, so when the town of Wilmington, Massachusetts, voted to ban circus animals in 2020, imagine the confusion.
Why would a town known for the Shriners Auditorium, which hosts multiple events to raise funds for the Shriners Children's Hospitals, ban exotic animals that are part of the draw of any circus?
It seems there's a concern for humane treatment of circus animals, so the town voted them out.
However, there's so much more to the Shriners Circus than just the animals.
This week marks the return of the Shriners Circus at the Shriners Auditorium in Wilmington, MA, since the pandemic.
According to Patch.com, "Highlights of the 2022 Shriners Circus include aerialists, dancers, acrobats, performers flying through the air, death-defying stuntmen riding four motorcycles at the same time in the Globe of Death, and a man being shot out of a cannon."
The article also noted that the famous Aleppo Clowns will be there, too.
There are two hospitals in MA run by the Shriners.
Boston Shriners Hospital and Springfield Shriners Hospital are both known for specialty treatment for children who have "neuromusculoskeletal conditions, burn injuries and other special healthcare needs."
The organization also offers free transportation for its patients. Compassion is a key element in becoming and supporting the Aleppo Shriners, whose theme is that "no one should have to walk alone."
Who Are the Shriners?
According to Alepposhriners.com, "Shriners, or Shrine Masons, belong to Shriners International. The Shrine is an international Fraternity of approximately 300,000 members who belong to Shrine Centers throughout the world. Founded in New York City in 1872, the organization is composed solely of Master Masons."
The Shrine is best known for its colorful parades, distinctive red fez, and official philanthropy, the Shriners Hospitals for Children, which is often called "the heart and soul of the Shrine."
There are 12 shows scheduled from April 20 - 24.  You can purchase tickets here.
Move Over, Disney World, the Legendary Kimball Farm Is 50 Acres of Family Fun Time in Massachusetts
Kimball Farm in Westford, MA is like the Disney of the North Shore, with over 50 acres of fun activities for the whole family.
These 20 Kid-Friendly Restaurants in New Hampshire Are Perfect for a Family Meal Out
More From Seacoast Current